Sports
Liverpool qualifies to final after astonishing comeback in Leg 2 against Barcelona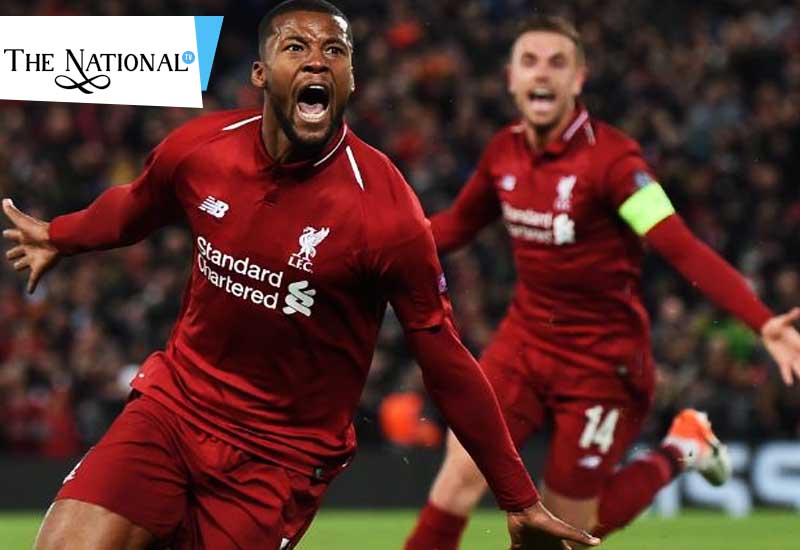 The dreams of Barcelona to lift the cup, the promise of Lionel Messi to get the UEFA Champion's League cup to Camp Nou, shattered into pieces as the second leg of the semi finale showed a mind-blowing comeback, by the Liverpool players. This match which was a clean steal for Barcelona after the leg 1 with a lead of 3 goals, lost the competition with a sudden comeback in the second leg where Liverpool scored 4 - 3 against Barcelona!
Despite being short of two-star players, Mohamed Salah and Roberto Firmino, their amazing comeback did flaunt one of the best comebacks in champion's league history.
The extremely proud manager Klopp said his team the "mentality giants" after the unbelievable comeback in the second leg match. He clearly said, "With any other team I wouldn't think it was possible. They are really mentality giants. It is unbelievable the season we had, the games we had, the injuries we had now. Going out there and putting in a performance like this on the pitch is unbelievable. I am really proud to be the manager of this team. What they did tonight was really special. I will remember it forever."
The team would definitely cherish the rare start and the amazing shot by Origi and the scores made by the substitute Georginium Wijnaldum, for years, for their valuable and really crucial goals that defeated Barcelona who surrendered their 3-0 goal lead to the 'REDS'.
Barcelona's manager and the team have again faced a huge embarrassment after the defeat. Evidently, Barcelona collapsed.
On this Valverde said, "The most hurtful thing is to repeat it,".
He also said, "When you have a collapse of this nature we will have a few horrible days ahead".
After the match, Liverpool would face either Ajax or Tottenham in the finals.