News
Climbers At Risk As 2 Indians Among 3 Dead Due To Traffic Jam On Everest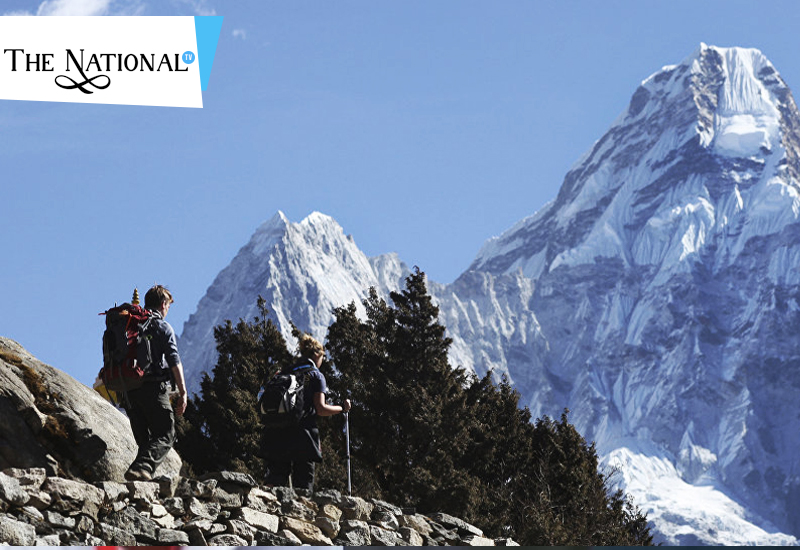 Kalpana Das, 52 died while descending the Everest after successfully summited Everest on Thursday afternoon. The reason seems a huge number of climbers lined near the vicinity of the top of the Mount Everest.
KATHMANDU, NEPAL:
The officials and trip organizers have confirmed the death of three more climbers on Everest taking the tally to seven in a deadly week where the world highest peak was jam-packed by the queue of the climbers.
Mira Acharya speaking on behalf of Nepal's Tourist Department told AFP "Two more Indian Climbers have died on Everest yesterday".
The two Indian climbers who died were Kalpana Das, 52 and Nihal Bagwan, 27, both were dies while travelling back from the summit point.
"Nihal Bagwan tolerates the traffic for more than 12 hours and was all lethargic. Sherpa then guides him to Camp 4 where he breathed his last breath, "said Keshav Paudel of Peak Promotion.
An Austrian climber breathed his last breath on the northern Tibet side of the mountain before succumbing to death said his expedition organizer. The 65 years Austrian died just on his way back near the descent.
On Wednesday, 55-year-old Anjali Kulkarni and USA climber died on Everest. Last week an Irish mountaineer and Indian climber assumed dead after they fortunate sleep and falling close to the summit.
All these occur due to the Himalayan nation unplanned issue of a record 381 permits for $11,000 each in this year's spring climbing season prompting problematic routes for climbers after poor weather situation cutting down the climbing days.
Most of Everest adventurers are guided by the Nepali guide, resulting of more than 750 climbers to take the same path to the summit point in this spring season.
And at least 140 others have gained permits to climb Everest from the northern flank in Tibet as per the expedition operators taking the total tally to 807 flanking past the previous year record.