Sports
How Olympian Anju Bobby George Became World Champion With Shocking Disease?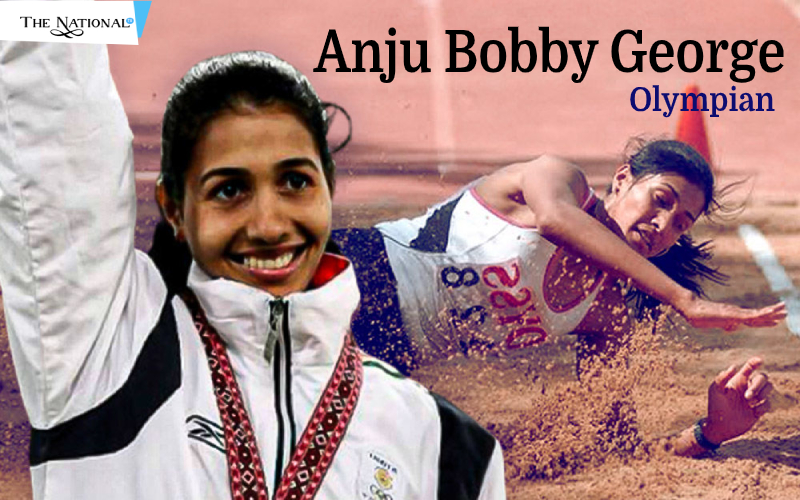 India has only a world champion athlete. Kerala's own Olympian Anju Bobby George. She won bronze in the long jump at the 2003 World Athletics Championships and then gold at the 2005 World Athletics Finals. The national record in the long jump is still held by Anju. It has been intact for sixteen years. This is what makes Anju one of the best athletes the country has ever seen. But now, at the age of 43, Anju has come out with a shocking revelation. Anju reveals that she has only one kidney and that is why she won the World Cup. Anju first revealed this on Twitter. Anju also tweeted that she is allergic to painkillers. Union Sports Minister Kiran Rijiju praised Anju for her fighting prowess. Anju told Mathrubhumi.com that she only had one kidney at birth (renal agenesis) and that she knew while shining in athletics that she had been admitted to the hospital unconscious because she had taken painkillers during training.
Reason for disclosure of disease?
I was ashamed to say out loud that I had such a problem when the disease was diagnosed. A fear that people will think something is wrong with me. But now I am an adult. It was not difficult to say these things. That is how it was decided to reveal this. Unlike the 20-year-old then, I see the world differently now. It was something I had never disclosed to anyone. Now I have the courage. That's how I posted it on Twitter in four lines.
How was this rare condition diagnosed?
In my twenties, it was only after marriage that I realized this. Those were the days of shining in athletics. I did not feel any particular health problems. When it reached the international level, blood tests and so on began to be done regularly. Various tests should be performed at least once every three months. It was then that I noticed that some of the parameters in my blood test were abnormal. Similarly, injuries are natural in sports. Taking painkillers at that time would cause allergies and discomfort. My recovery was very slow. Then he was admitted to the hospital unconscious once he used the painkiller. Allergies to drugs and problems with blood tests were all done and so did the expert examination. When I did the scan I found out that I only had one kidney.
What was the first reaction?
At first, I was shocked when I found out about this. My thinking went that I was not a perfect athlete and that I was a handicapped athlete. But my coach and husband, Bobby, gave me good support. I reaped the benefits of being an athlete without knowing this problem for so long. Bobby's question is what's the problem now. With that, very quickly my thoughts turned positive. When I saw the doctor, the doctor also said that there should be no tension. Very few people with this condition have reached the international level. Don't think too much about this issue. The doctors also told me to go back to the way I had lived before.
They commented that there was no need for further inspections or anything like that. Difficulties encountered The difficulties were many. He could not even take a pain killer when it came to body aches. Due to this condition, there was a delay in recovering from the injury. The higher the urea content in the blood, the better the pain in the joints. Injuries are natural in athletics. Painkillers are often taken to relieve inflammation and so on. But in this one condition, the painkillers could not be taken even if there was pain or fluid. The body reacts strongly immediately after eating.
Were there any tensions while participating in the championships after learning of the illness?
Preparing for sports gives good stress to the body. Then the kidneys have to deal with all the impurities in the body that occur at that time. All of that happens very slowly in my body compared to others. Therefore the recovery rate will be very low. These are all things that create tension. But I did not stop to think about it. At first, it felt a little tense but then it changed. It doesn't matter if I'm tense. Anyway, this is the situation. Then live according to it. That was the thought. In sports, we are always in a competition. We will continue to improve our own record times and distances in each competition. Even minor injuries during that time can be problematic. So much attention was paid. Other than that there was no tension. Tension can affect our performance. The day after his discharge from the hospital, he competed and set a national record. Those are the benefits of not having too much tension.
Read More Latest Bollywood Movie Reviews & News
Read More Sports News, Cricket News
Read More Wonderful Articles on Life, Health and more
Read More Latest Mobile, Laptop News & Review