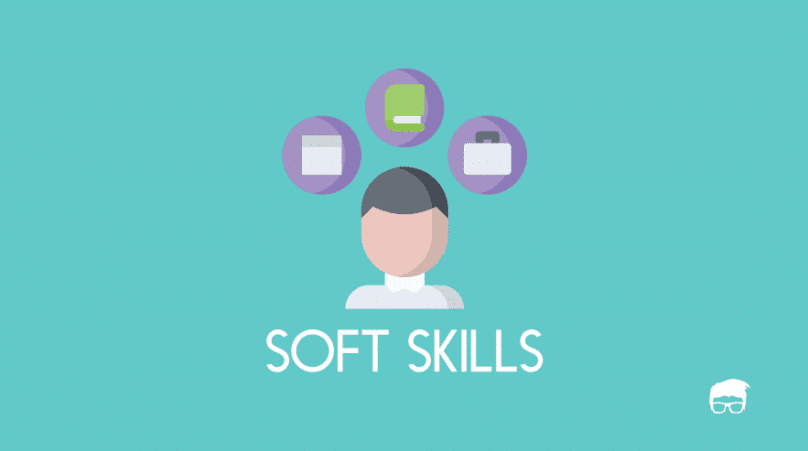 What are Soft Skills?
Soft skills include attributes and traits related to personality that can help to define yourself in the working environment. This makes interaction and communication more effective. Soft skills also support situational awareness and enhance an individual's ability to get a particular job done. Soft skills simply mean people's skills and individual intelligence.
A few examples of soft skills:
Communication

Teamwork

Problem-solving

Time management

Critical thinking

Decision-making

Organizational

Stress management

Adaptability

Conflict management

Leadership

Creativity

Resourcefulness

Persuasion

openness to criticism
These soft skills could be very much required to define an employee, his/her characteristics, and potential.
Why Soft Skills?
To identify employees who are not only able to do the job, but they're also able to do it very well.
To choose between qualified employees who are there to meet the typical requirements for the job.
To hire for potential, and not for knowledge.
To make well-rounded hiring decisions.
To evaluate the cultural fit of the candidates.
Meaningful definitions:
Communication:
The way of sharing information between and among people and companies so that the content is delivered clearly without any chaos. With the help of effective communication we get the ability to deal with people diplomatically
Teamwork:
The collaborative effort of a group of people to achieve a common goal. This is the greater framework of a team which is a group of independent individuals.
Problem-solving:
A way of finding solutions to all of the complex issues within a specific period. This includes defining a problem and determining the cause of the problem. The final step is to prioritize the solution.
Time management:
It is the process of organizing and planning your entire schedule to split the entire task into different activities. This lets us work in peace and it also stimulates productivity.
Critical thinking:
It is the way of thinking out of the box. Rather than sticking to one specific solution, critical thinking is the way of collecting all the possibilities of getting solutions from various strategies.
Decision-making:
Using a step-by-step process to fetch out the final correct solution for a problem. This can help you make deliberate and thoughtful implementations by organizing relevant data and defining alternatives
Organizational:
It is the way to stick to companies policies and goals to abide by its rules and regulations. Being organizational helps us to be professionally and personally assisted.
Stress management:
Stress can be a dangerous problem occurring in every workplace because of different people and situations. Stress management is how you tackle and handle a variety of pressures at the workplace.
Adaptability:
It is a way of adjusting to the situation and environment according to the people. It simply means the quality of being able to adjust to w conditions.
Conflict management:
Conflict means to fight. The way of resolving all disputes created in the working environment is called conflict management.
Leadership:
An effective leader should understand that all of his/her team members are varied in skills and qualities. But then still, a leader should never show partiality to any of these people. Leadership is the way of being the position in charge.
Creativity:
The ability to make or produce new things using skills and imagination.
Resourcefulness:
The ability to find quicker ways to overcome difficulties. Resourcefulness means being clever.
Persuasion:
The act of convincing people to accept something. It also means presenting arguments to motivate and move.
openness to criticism:
This quality provides various perspectives and also opens our eyes to things that we may have overlooked and sometimes things that we never considered.