Social
Unendurable Indian Railways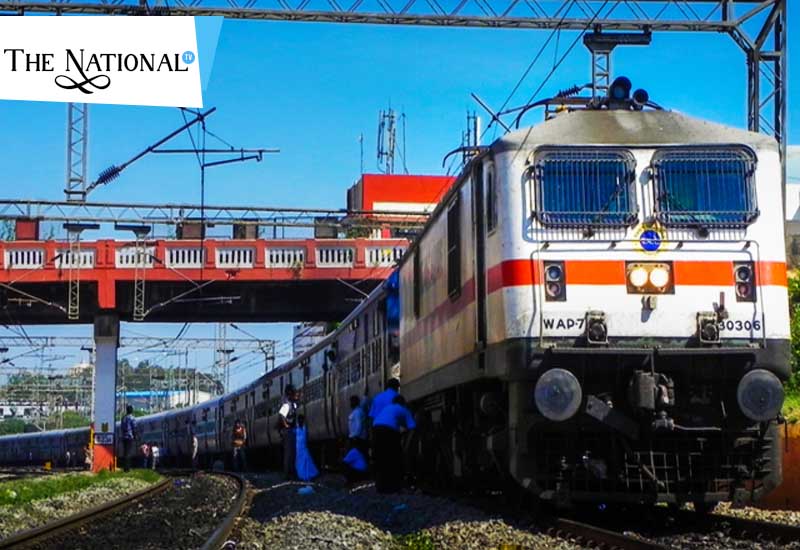 India the 2nd most populated country after china having immense culture and traditions to be explored and admired . To explore the incredibility you need to travel and to travel you need transports . One of the most crammed via is railways , which provides thrust experiences to reach your destination . While traveling in the general bogie I suffered the insufferable moments which led me here to affirm those experiences . My journey was of 3 hours and getting an AC reservation on moment wasn't possible . So, I decided to go by general ticket where they would be no reserved seat and I regretted my decision as the train arrived on platform , at first I was shocked to see the hustling passengers abusing , pushing each other to just get in train . Somehow I managed to enter there , as I stepped in I was suffocating and unable to stand properly due to crowd . It was stinking , heating and mostly full of disputes among passengers to move , to get a seat and many more stupid issues , at a moment the public behaved as they all were illiterate but somehow they were just over reactive due to the situation over there .
I really didn't understand that why does these railways allot tickets when the place is incapable , people were popping out from the gates and window and barely one can properly breath . If a superior person wishes to travel it would be like surviving a difficult task because there is lack of seat in reservation and the behaviour of authority remains impassive over the problems , as it's not their fault that there's crowd . While you ride a bike with 3 people you may get caught by the police and you have to pay the fines as it's a crime but when it comes about railway there's nothing as such rule where its more dangerous when you are unable to stand in trains near the gate as it's always in speed and you may fall down by being pushed by the crowd unknowingly ! The space gets cram , forget about standing you can't even move as you are fully stuck . Majorly this issues are everywhere and taken very commonly which should not . A middle class person can't board on plane as he have to always choose railways . The lack of space , undisciplined , lack of authorities remains the prime problem by hand the secondary problem is about thefts and insecurity . You may never know who is going to snatch your wallet and just run away .
The insecurity of women gets highly mind disturbing issues , bad touch and inappropiate behaviour like eve-teasing and cat-calling gets common here too . What can be done ? There should be strict rule , that only limited person will be allowed to board on train . Authorities should be always mindful of all acts going on the journey . Tickets should be sold according to seat availability . Proper instructions should be provided to the public on railway station which should be strict and justifying laws . Indian railways are termed as the 4th largest network in the world , has over 70,000 passenger coaches and more than 11,000 locomotives. As its also said that Indian railways are backbone of India's economy ! Still so low functioning ? The sarkari attitude of the authorities creates the stigma more complicated . About the services provided in railways like catering has worsen the reviews : The food that the railways serves is not fit for human consumption. Flavoured milk, juices, sandwiches, biscuits and other snacks served inside trains don't even match the basic hygiene standards.
During an inspection at selected 74 stations and 80 trains, little cleanliness or hygiene was found at catering units. Purified water was not available at 21 stations across 11 railways zones. Dirty water was being used for beverages like coffee, tea and soups in 22 trains. Unsold food items are often recycled carelessly in the base kitchen. It sickens me to travel in railways , unfortunately not all places where I have to visit have airports . And as a vision from middle class economy indian railways need development , just as plants needs water to grow , we need good hygiene and safety !
Read More Latest Bollywood Movie Reviews & News
Read More Sports News, Cricket News
Read More Wonderful Articles on Life, Health and more
Read More Latest Mobile, Laptop News & Review
-----------------------------------------------------
Today's Trending Videos
Join Us on Youtube: Subscribe Our Channel Now