Press Releases
Raveena Tandon At 'The Lifestyle Journalist Magazine Cover'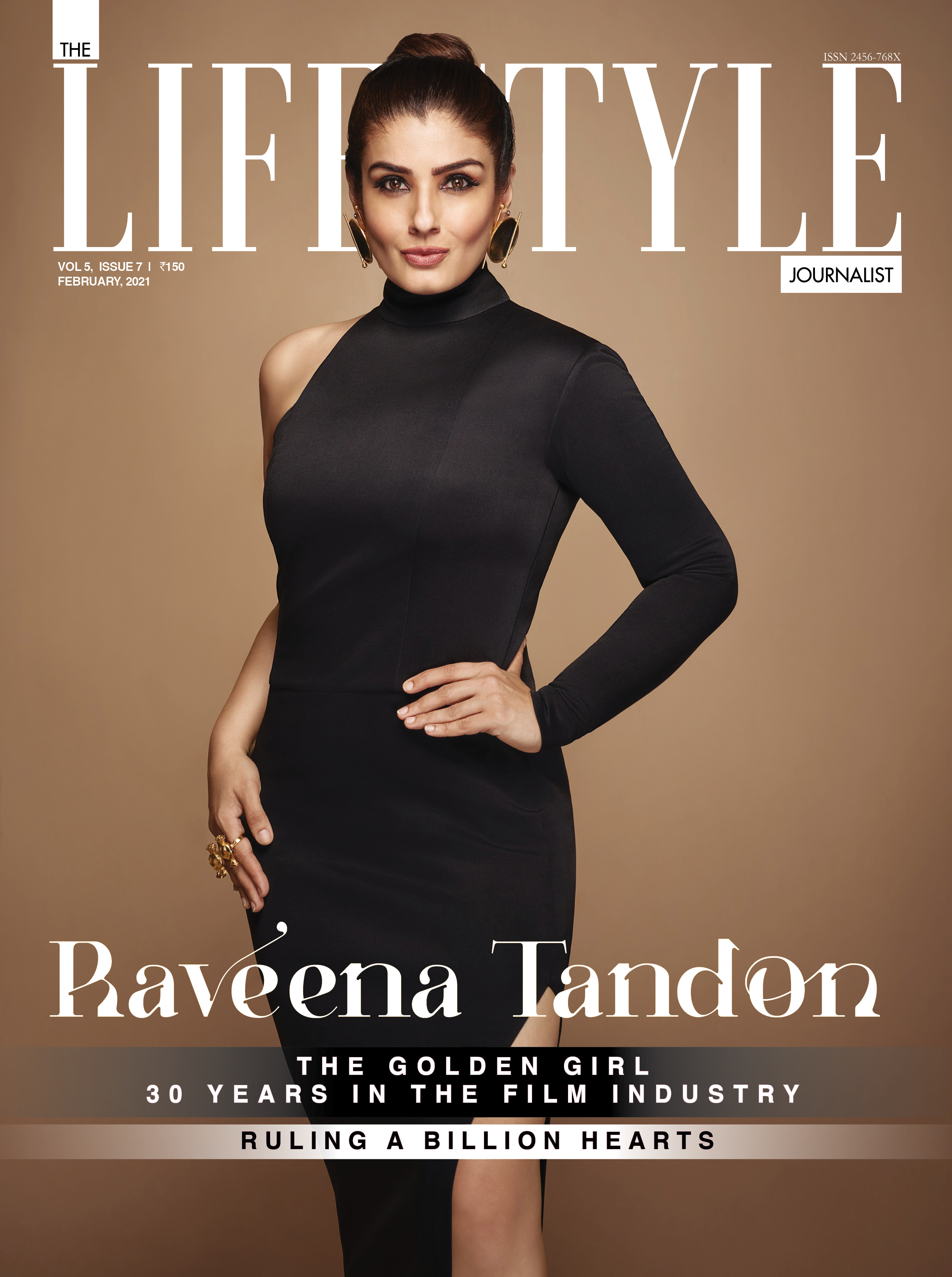 "Love is all about giving and is Unconditional," says Raveen Tandon in 'The Lifestyle Journalist Cover Interview'
From 'Phattar Ke Phool' in 1991 to 'KGF: Chapter2' in 2021, Raveen Tandon Completes 30 years in the Films Industry
She has been associated with a series of philanthropic activities and has expanded her horizon beyond acting in the last three decades. Raveena Tandon, the superstar who continues to rein the industry, talks about her concept of love, life, and her social activities in the cover interview of The Lifestyle Journalist Magazine. Raveena has her own NGO Rudra Foundation through which she carries out projects close to her heart. "I have always been associated with various organizations like UNICEF, Cry, White Ribbon Alliance for safe motherhood, Spina Bifida Association, and the Smile Foundation. In 2001, I had single-handedly housed 30 orphan girls in my bungalow, with the sisters of a trust, as they had been turned out by their landlord. I have always believed in supporting organizations that are associated with the Girl Child and Women Empowerment. I strongly believe that give a girl wings and watch her fly and soar up the sky," says Raveena in the Cover Interview to the Magazine.
On her love concept, she explains how one day is not enough to express love to your loved one. "I don't believe in showing love only for the sake of showing it to the world," she adds in the interview. She and her husband- film distributor Anil Thadani, share depth in the relationship and understand each other's feelings by just a glance. Sharing a romantic incident, she recalls how Anil had once arranged a poolside dinner for her on February 14th, with a violinist and a guitarist playing music! "What Anil and I share is special," she shared in the interview.
"Raveen has had a non-controversial and a brilliant career. She and others in her league have been the greatest female superstars in their own might. We are thrilled to have her on the cover and really appreciate her candid interview to our magazine," adds Ankur Vadhera, Founder & Creative Director, The Lifestyle Journalist Magazine.
Read More Latest Bollywood Movie Reviews & News
Read More Sports News, Cricket News
Read More Wonderful Articles on Life, Health and more
Read More Latest Mobile, Laptop News & Review