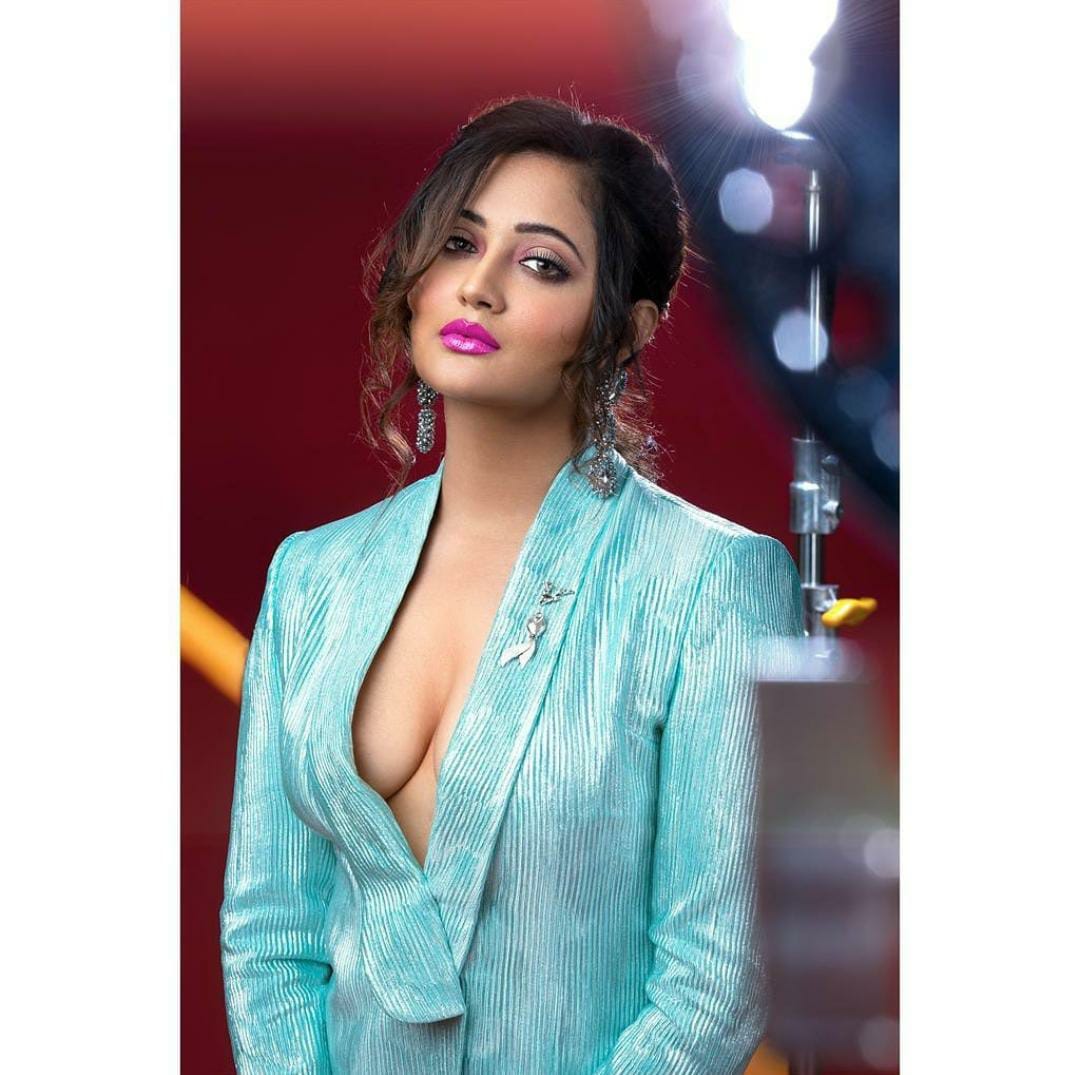 Rashami Desai On Her Bold And Sexy Pictures: 'I am happy that people are loving the new Rashami'
We spoke to former Bigg Boss contestant, Rashami Desai about her latest bold pictures which she has shared on social media. Rashami Desai shared some really bold pictures on social media recently, which was quite ironic to her on-screen avatars. We got talking to the actress about this change and here's what she expressed.
Excerpts from the conversation that followed:
1. We have never seen Rashami going this bold. How did you convince yourself for it?
I have always been wearing such clothes, but somehow people only remember me in a way my characters' avatars. I wore bold clothes in Bigg Boss and people saw me in different avatars inside the house. I am glad that I got a little time for myself and have been trying different looks. People are loving it and I am happy.
2. Can we say you're trying to break free from your on-screen image?
I am an actress. I want to play different roles and that's what I have been trying to do. Till now, all the work I have done as an actor, people have loved it and this time, I am looking for something even more strong and amazing.
3. Do you feel it's time to revamp yourself completely and shock your fans with a bold and badass avatar?
Totally agree. During the pandemic, I realized that certain changes are required, and I am working towards them.
4. Lastly, what response have you got for these bold pictures? Any compliment which made your day?
I was actually thrilled to see the response. I didn't expect this. Not just my fans but my friends have also told me that this change was required way back, but I am happy that people are loving the new Rashami. People have been showering my social media with love and appreciation. And every compliment that I have got has been very special. I'm truly blessed to be surrounded by such people in my life, my family, my friends, and most importantly my fans.
Read More Latest Bollywood Movie Reviews & News
Read More Sports News, Cricket News
Read More Wonderful Articles on Life, Health and more
Read More Latest Mobile, Laptop News & Review