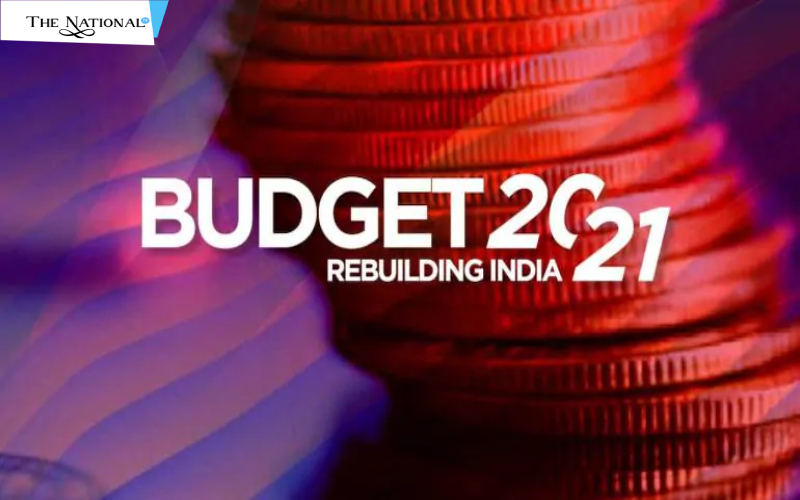 Ramanuj Mukherjee, CEO, LawSikho -
"As a CEO of a start-up and a stakeholder in the legal as well as edtech market, budget 2021 is mostly positive news. Deal lawyers will be happy about this budget. Lots of disinvestment work is probably headed towards large law firms. Increasing the FDI cap in insurance is also good news for them. Given increased capital expenditure, we can expect a good time ahead for project and project finance lawyers. I expect law firm hiring to pick up from the lows of 2020 and prospects of upcoming campus placement season in law schools are improving. However, the best news is reserved for tax lawyers. The finance minister spoke at length about faceless dispute resolution, where personal hearings will also be based on video conferencing, including at the Income Tax Appellate Tribunal level. Lawyers and judges are debating amongst themselves whether physical hearings should be resumed. Many lawyers do not wish to revert to the old inefficient system of sitting in court idly for hours waiting for their cases to be called. This measure from the government will strengthen their voice. It is also clear from the budget speech that the government is upbeat about the use of AI and intelligence for detecting tax evasion and tax fraud. They have seen great early success and would invest more in it. This is very positive news because we can expect that the taxpayer base will increase and tax recovery will surge in years to come thanks to such technological measures, which may eventually lead to lowering of tax rates."
Mr. T.Kalyan Chakravarthy, Executive Director, PanIIT Alumni Foundation -
"The budget strengthens the Skill India mandate of India being the human capital provider for the world including an avenue for livelihoods of the underserved - economically weaker sections, SC, ST. The Nursing bill is welcome and the current draft needs amendments for creating a credit continuum from ANM (Auxiliary Nursing & Midwifery) to all the way MSc nursing for upward mobility. This is a forward looking budget that is much needed for COVID resilience. While budgeting is important for 'what is being funded', It would further help if 'the how' (implementation) mechanisms are outlined and increasingly made outcomes focused year on year. The central scheme based framework needs to be reimagined for making Atmanirbhar Bharat a reality."
Rishi Ahuja, Founder, Klip VR Immersive Tech -
"It's heartening to see the focus on Education in Finance Minister's budget speech where she rightly said youth of the country have abundant skills and it needs proper channelization. This year will be historic and motivational for our youth with events like 75th Year of Independence and Chandrayaan Mission 3. The education budget and steps announced for effective implementation of National Education Policy, increased focus on the role of technology will provide further opportunities for growth and sustained development of the sector and students. Rishi Ahuja, Klip VR Immersive Tech."
Prateek Shukla, CEO and Co-founder of Masai School -
"With rapid digitization and online learning defining the days ahead, technology is set to be the prime job creator. The Union Budget 2021 has introduced useful propositions in line with enabling a technically skilled future workforce. The government's investment towards a robust framework which includes the skilling and upskilling of engineering graduates, diploma holders, and an enhanced focus towards technical skilling of non-science students will aid in paving the path in creating a job-ready workforce in the "New Normal". However, it would have been advantageous if the Government introduced amendments with regards to the GST cut from 18% to 5% for edtech products, benefitting both learners and edtech companies."
Keshav Maheshwari, Whole-Time executive of Allen Career Institute -
"The union budget 2021 presented by Finance Minister Ms. Nirmala has brought in an extension to the Prime Minister's movement in empowering the educational framework of the nation. The increased allocation of funds (FY20 Rs Crore - 94853.64 to FY21 Rs Crore 99311.52) will ensure better quality schools that would educate and eradicate illiteracy in a majority of the states. The announcement to set up 750 Eklavya schools will help create a positive ecosystem for Education in India. The emphasis on skill development in partnership with the United Arab Emirates and Japan to promote industrial & vocational skills, techniques, and knowledge is a major boost for the sector. The realignment of the existing scheme of national apprenticeship training scheme for providing post-education apprenticeship training of graduates and diploma holders in engineering over 3000 crores will pave way for better employability in National and international markets. With the proposed Higher Education Commission, primed to transform the higher education system it will definitely boost the quality of higher education and will also serve as a stepping stone to establishing India "a hub of higher education" across the globe."
Mr. Nikunj Sanghi, Chairman ASDC -
"The Union Budget 2021 has given due importance to skilling and education which is a welcome move in today's skill-driven industry. The government's focus on supporting local manufacturing, skill development, and a heightened emphasis on job creation will lead to greater opportunities for the youth of the country. In addition to that, the partnership with the United Arab Emirates and Japan to promote industrial & vocational skills, techniques, and knowledge is a major boost for the sector. Also, since automotive is the biggest organized employer in the country, hence the realignment of the existing scheme of national apprenticeship training scheme for providing post-education apprenticeship training of graduates and diploma holders in engineering over 3000 crores is also a positive sign for automotive skilling. Overall, we believe that this renewed push on providing quality education and enhancing the skills of our youth will help India to achieve its objective of Atmanirbhar Bharat and will play a lead role in shaping the global economy in the future."
Md. Sajid Khan, Head of International Development, Association of Chartered Certified Accountants (ACCA) -
"ACCA applauds the government's initiative to strengthen 15,000 schools, under the National Education Policy. These exemplar schools would serve as a role model for all the schools to implement experiential and activity-based learning in line with the policy, thereby moving positively towards the vision of Aatmanirbhar Bharat."
Ashutosh Kumar, CEO & Co-Founder Testbook.com -
"Apart from paying close attention to Health care, Farming & Infrastructure, it is heartening that education and startups are also getting a fair share of attention in Budget FY21. Targeting 150 higher education institutions for starting apprenticeship and embedded degree/diploma courses are pushing for creating better employment opportunities by bridging the skills gap. Increasing the total outlay on education was a much-awaited step even though it is slightly disappointing that the GST of 18% levied on edtech services have not been reduced as expected. It is said without a doubt that the doubling of budget allocation to MSMEs and revising definitions for small companies will see even more influx of entrepreneurs and startups in the market and propel our collective dream for Atma Nirbhar Bharat."
Varun Chopra, CEO & Co-Founder –Eduvanz -
Education Sector: "More than 40 mn students enroll for HE courses across India every year, the move to set up a HE commission and cluster will allow good private and public institutions in a city to collaborate and edge out the existing silos between the institutions and provide a better quality of education to students in India."
Banking sector: "The budget 2021 puts good measures to clean up the NPAs in the banking sector by creation of an ARC and Asset Management Company this will certainly help the banking sector reeling under the pressure of COVID NPA's."
Startup sector: "Incorporation of 1 person company allowed without any restriction on paid-up limit is a welcome move for startups as it encourages individuals to setup startups without looking for additional directors."
Mr. Teja Gudluru, Founder & CEO, UDo-now -
"The extention of tax sops by another year and the allowance of single member firm registration is a definite boost to the start up industry. Hoping that the procedures to avail these are advertised more and made more accessible"
Prof. Daviendra Narang, Director, Jaipuria Institute of Management, Ghaziabad -
"Several points stand out for me in the Union Budget presented by our honourable Finance Minister. From the point of view of higher education, I welcome the move to promote academic collaboration with foreign educational institutions, as proposed in the annexure 5 of the budget. This move will empower students to hold joint or dual degrees, and open better career prospects for them, not just in India but across the world. Likewise, the proposal to set up National Digital Education Architecture will help bridge the digital divide which we presently see across multiple industries. It will narrow the Digital Learning Gap and equip students in management institutes with necessary digital knowhow to meet the high demands and standards of the corporate world."
Shishir Jaipuria, Chairman, Seth Anandram Jaipuria Group of Educational Institutions -
"The education sector will get to benefit from the Union Budget presented by the honourable Finance Minister, Nirmala Sitharaman, today. The budget paves the way for a phased implementation of the National Education Policy with the first step of bringing 15,000 schools across India under the policy's ambit. This will help minimize any widespread disruption in the pedagogical processes or curriculum, as these schools will serve as models for the other schools to follow. The other schools will draw their lessons from these model schools for a smoother implementation of NEP in the future. I also welcome the move to set up Sainik Schools and Eklavya Schools as these will help bring more equality in education. I strongly endorse the proposal for National Professional Standards for Teachers (NPST), as expressed in annexure 5 of the budget. This proposal will set an important benchmark for teaching standards in Indian educational institutes."
Harish Sanduja, Director - Schools, Seth Anandram Jaipuria Group of Educational Institutions, Ghaziabad -
"In her key announcements of Union Budget 2021, Finance Minister Nirmala Sitharaman said that 15,000 schools will be strengthened as per National Education Policy. The implementation of NEP in 15000 schools initially is a great and thoughtful step by the government. The full-fledged rolling out of the same into the education setup without a trial run would have been an unwise and a hasty decision. Since all the educational institutions have been providing virtual learning since the outbreak of the virus, we were looking forward to more investments in the online education models as blended learning will be the way forward."
Sashank Rishyasringa, Co-founder & MD, Capital Float -
"The Union Budget 2021 is a positive one with a key necessary focus on rebuilding the Indian economy and a demonstration of strong commitment to a digital future. The lack of a Covid cess will ease tensions of rising tax levies. The finance minister's proposal to facilitate the development of a world-class fintech hub in Gujarat International Finance Tec (GIFT) city will be appreciated by Fintechs locally as well as nationally. Allocation of Rs. 1500 Cr to promote digital modes of payment and an extension of capital gains exemption for investing in start-ups by one more year will be a growth accelerator for the Fintech industry. The new allowance for Startups and innovators to form 1-person companies without restrictions on paid-up capital or turnover norms will also prove a major boon. Capital Float lauds the structural reforms put forth under the Aatmanirbhar Packages, allocating Rs. 15700 Cr toward MSMEs, a much-needed respite to an industry that was so brutally affected by the pandemic. This will not only aid those looking to restart their businesses but also support sustainable growth in the industry."
Mr. Mrityunjay Shahi, founder & CEO, SalaryDost -
"We welcome the progressive Budget presented by our honourable Financial Minister. The growing market of Fintech Industry will get a good boost and drive indigenous ideas specially after FM reiterated the fact that the Industry will grow at a CAGR of 22.7% during the 2020-2025 period. It is also expected to reach more than Rs. 6,207 billion by 2025. The government has provided strong propulsion to digital transactions in India by allocating Rs 1,500 crores for promotion of digital payment. This will surely encourage the FinTech ecosystem and companies to offer innovative and enriched user experience. Budget always brings new hopes and direction to achieve more. We are happy with the announcements that are mentioned above and we are expecting new possibilities in terms of business outreach and support from the Government bodies to flourish in the country and abroad as well."
Dr. Chandrima Sikdar, Associate Dean, School of Business Management, SVKM's NMIMS Deemed-to-be University -
"The announcements for the education sector in the Union Budget 2021 spell out a road map towards inclusive education in India. From setting up of a central university in Leh to setting up 750 Ekalavya Model residential schools in tribal areas to 100 new Sainik schools to revamping of a post-matric scheme to a proposal to amend the Apprenticeship Act, the announcements clearly indicate a concerted effort towards making education accessible, available and affordable to all and to the remotest and farthest of the places in the country."
DR. Suresh Mony, Professor Emeritus, SVKM'S NMIMS Bengaluru Campus -
"Three proposals of the Finance Minister in the budget for 2020-21 for the Education sector are appealing, viz: (a) Strengthening of 15000+ schools (b) Setting up of the Higher Education Commission (c) Fund allocation for the National Research Fund(NRF). It is the quality of primary education that is really hurting human and economic development. While India has over 15 lakh schools which are reportedly three times that of China's, 40% of them are unviable with less than 50 students and 2 to 3 teachers. Considering that we have about 935 districts in the country, the 15000 schools to be strengthened constitute an average of 16 schools per district which is significant. These schools can serve as model schools and have a spin-off effect on education in the rest of the district and trigger a revolutionary improvement in primary education. Establishing a Higher Education Commission is in keeping with the recommendation in the New Education Policy(NEP) and would greatly uniformity and consistency help elevate the quality of higher education in India and enable many universities to enter the top 500 rankings. I am glad that the government has quickly responded to the NEP-2020 recommendation and earmarked funds for the NRF. However, budget allocation is the easier part. What is more important is for a mechanism to integrate academia, industry, government, and the social sector, on a common platform that is a repository of problems, issues that need to be researched. I hope the government, maybe through Niti Aayog quickly acts on this. Then there will plenty to chew for researchers in terms of ideas and research will become a movement where all the stakeholders are equally involved."
Kavita Kerawalla, Vice-Chairperson, VIBGYOR Group of Schools -
"As Hon'ble Finance Minister said, the vision of Atmanirbhar Bharat is laid on six pillars, one of which is the development of human capital. The emphasis on skill development and education is essential to fortify the country's socio-economic fabric, as we continue to rebuild our nation while also battling the pandemic. As a nation, we have come a long way in providing access to education for all. However, with the current pandemic situation, we also run the risk of losing this impetus and the hard-earned progress made in this direction. We welcome NEP 2020 as a solution, with the hope that it will help to qualitatively strengthen the education system, and make education accessible to many more students. The budget's focus on research and development will also stimulate innovation, and motivate Indian students to acquire the necessary skills, to catapult the country even higher in the ranks of global leaders. Overall, we look forward to a positive holistic effect of the budget."
Ms. Charu Wahi, Principal Nirmal Bhartia School -
"The prolonged closure of educational institutions for almost a year due to the Covid-19 pandemic has put immense duress with schools feeling the heat of financial stress now. The qualitative strengthening of more than 15,000 schools under the New Education Policy (NEP) shall assist in achieving the ideals of the policy. In addition, the setting up of a 100 Sainik schools is a good step that will further create a ripple effect in terms of impact. The 750 Eklavya model Schools for impoverished communities is a great move too, and we hope that private schools are also engaged in the setting up of these schools."
Mr. Vishnu Karthik, CEO Xperiential Learning Systems and Director, The Heritage School -
"Education sector has been seriously hit post Covid both in terms of financial sustainability and also in terms of learning outcomes. This budget hasn't had anything specific to expand budgetary spend to offset covid impact. But it is not surprising as there is not much fiscal cushion this year for the Government. Setting up 100 sainik schools is a good step but would at best be a small ripple in terms of impact. But the 750 eklavya model for impoverished communities is a great step but we hope that private operators are invited to set up model schools. We hoped to see more clarity on setting up institutions to strengthen assessments on critical skills enumerated by the NEP and hope that the MHRD provides clarity on this sooner."
Mr. Aditya Malik, CEO & MD, Talentedge -
"The Union Budget 2021-22 has proposed some forward-looking measures for the education sector in the country. The proposal to set up 100 new Sainik schools in partnership with NGOs, the private sector and the states will not only expand the school base in this area but will also bring in synergies from the NGO and private sector. The proposal for creating new formal umbrella structures in 9 states will also be good for coordination of states and bringing in synergies. There are also some good proposals for higher education including the registration of Higher Education Commission to act as an umbrella body with 4 separate vehicles for standard-setting, accreditation, regulation and funding. The government has also announced several proposals for scheduled caste and scheduled tribe students which will help bring them into mainstream education. This includes the establishment of 750 Eklavya model schools in tribal areas and the allotment of Rs 35,219 crore for the benefit of these students for the next six years. The outlay for the Eklavya schools has also been increased. The proposal to amend the Apprentice Act to further enhance apprenticeship opportunities for our youth is forward looking and will help this sector. At the same time, the National Apprenticeship Promotion Scheme of 2016 will be enhanced to provide apprenticeship opportunities for students. The proposal to realign the National Apprenticeship Training Scheme (NATS) will provide post-education apprenticeship, training to graduates and diploma holders in engineering. This will further the government's initiative for an Atma Nirbhar Bharat."
Mr. Manit Jain, Chairman, FICCI ARISE; Co-founder, The Heritage Group of Schools -
"In order to fulfil the objectives established by the National Education Policy, spends in the education sector need to go up substantially. Given the economic crisis that we are in due to Covid and that there several competing social sectors that demand great attention, it is high time that the State and Central governments invite private capital to invest in education. This would mean higher investments through the private sector and FDI which could then be regulated by a government body. As per UNDP estimates, the total financial requirement for India to reach SDG 4 by 2030 averages $173 billion per year, far exceeding the current government budget of $76.4 billion a year for education. Government schools spend about Rs 24,000-30,000 per child per annum, while in private schools, 91% of students pay lower than Rs 24,000 per annum. In contrast the average per student expense in the US is about $13,000 per annum. Schools will only invest in post-Covid-19 technologies if there is some predictability in regulation and freedom of salaries, fees, and curriculum. We have been wishing for opening up and formalising the sector and ensuring long term responsible and patient capital, giving the much- needed confidence to potential investors to invest in the sector and expect legitimate RoI as spoken about several times in the past."
Vikram Kumar, CEO, Lrnable Group -
"Many congratulations to the nation, government and citizens for such a forward-looking budget 2021-22. This budget as the FM aptly puts is a digital budget, which endeavors to respond to the contraction in our economy due to the Pandemic, and also, to the year of 8th Census of the Independent India having population with highest demographic dividend across the globe. Talking specifically about edtech and skill providing sectors, the budget outlay doesn't give much clarity. The same INR 3000 crore for skilling sector this year too, like last year, will certainly help in the making of Atmanirbhar Bharat, yet an increased fund was required to bridge the gaps. Part A of the Budget, a vision for Atmanirbhar Bharat, reflects inclusion of development for all, education for all and opportunities for youth, along with a large focus on developing India as a champion in the manufacturing field in the World. This can be responded effectively with a central and unified framework to enhance and connect skills of candidates to potential employers with a dual objective – elevate employability and increase the ROI for companies via the hiring of right resources. The FM requested that the corporate must support the economy to reset the country's sustainable growth, which in a way, also talks about the talent pool it receives as per the 21st century skill needs apart from the investment it puts in supporting small ventures and entrepreneurs. And for the talented-cum-industry-skill-fit youth, the government's focus on a unified framework of learning, upskilling and hiring till retiring, will ease the struggles of students, trainers, recruiters as well as corporate, at large, with an assured economic growth."
Mr. Prateek Kanwal, Co-Founder Kautiya School of Public Policy, Hyderabad -
"The year 2021 has brought in new hope among the people of India as 2020 robbed the country of its basic needs and the education sector suffered the worst fate due to COVID-19. Primary education had to be tended to and our Finance Minister Nirmala Sitaraman has paid close attention to this aspect in this year's Union Budget. Bolstering the quality of primary and higher schooling, Sitaraman has announced more than 15,000 schools under the National Education Policy along with 100 new Sainik Schools. By setting up 750 Eklavya residential school in tribal areas, the minister has allowed for upliftment of students under SC&ST section. From Proposing the foundation of a Central University in Leh to a Higher Education Commission for accreditation and regular funding of Colleges and Universities, the budget has proved to be a boon for academia this fiscal year. Going big on funding and budgetary allocations, it will be interesting to inculcate a stronger sense of schooling in students across all sections of the economy. It is of great pride to see the research ecosystem being adhered to as well."
Read More Latest Bollywood Movie Reviews & News
Read More Sports News, Cricket News
Read More Wonderful Articles on Life, Health and more
Read More Latest Mobile, Laptop News & Review