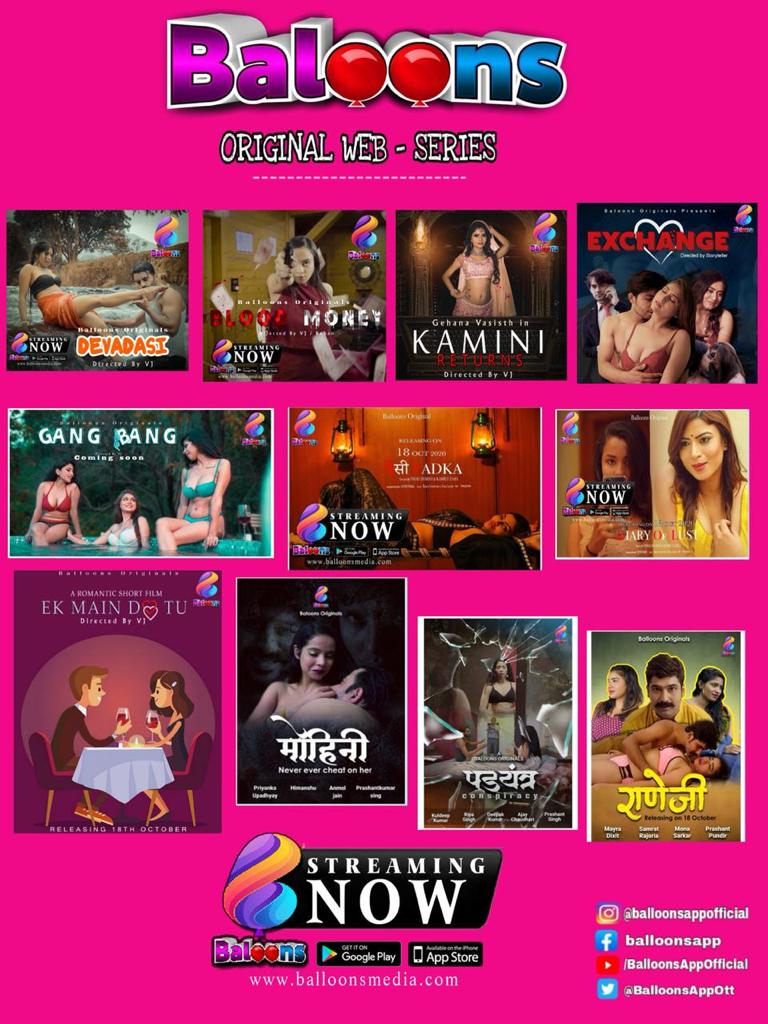 Following An Epic Launch with 11 Series, Balloon App Promises 15 More
Catering almost every palate with a wide variety of series, Balloon App went live on 18th October, with an unprecedented 11 web-series with the complete season for their niche audience.
The App launch was epic, the traffic beyond belief, the 11 web-series had fans raving about Balloon App on social media as it offered everything ranging from thriller, romance, action, drama, noir, crime, and more. And if this wasn't enough, the owners of the app have promised yet another 15 series within a week, of course with the complete season.
After 11 series on an opening day, the Balloon App has another massive lot of lined-up for the audiences. Audiences can watch from a wide variety of Originals, TV shows, movies, documentaries, and more. This would be the first of its kind in the Indian digital world; Balloon App is the only OTT platform that offered an undisruptive and complete season for every series. And now promises 15 more within a short time span.
Balloon App is a subscription-based streaming service that allows the audience to watch TV shows and movies without commercials on an internet-connected device.
You can download the app from the Google play store or the official website. The more you watch, the better balloon gets at recommending TV shows and movies we think you'll enjoy.
Read More Latest Bollywood Movie Reviews & News
Read More Sports News, Cricket News
Read More Wonderful Articles on Life, Health and more
Read More Latest Mobile, Laptop News & Review