Politics
Political Outline Of India : Part 2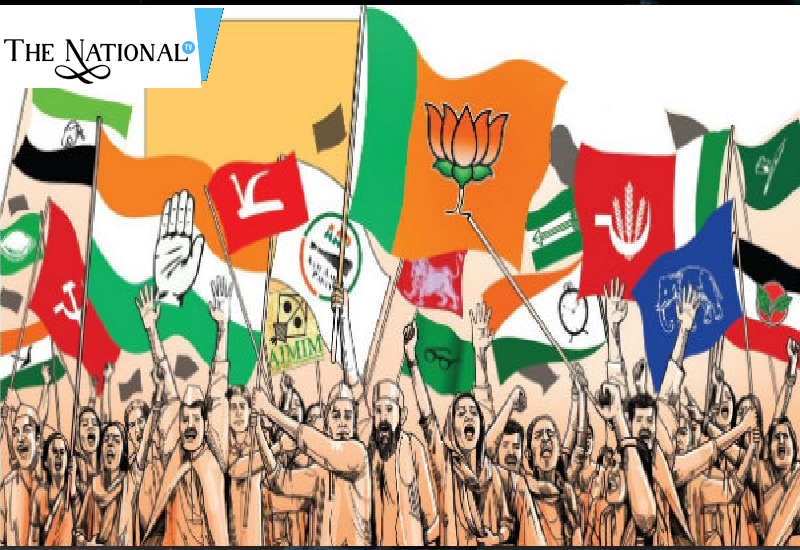 In 1997 the Congress Party withdrew support from the 16-Party United Front coalition and government resolved calling for fresh elections.In February 1998 BJP led coalition formed the government, with Vajpayee again as Prime Minister. In 1998, the government conducted several nuclear weapon tests which made President of the United States ,Bill Clinton and Japan impose economic sanctions on India from the 1994 Nuclear Proliferation Prevention Act and it led to international condemnation.
In April 1999, the coalition government dissolved which led to fresh elections .However,In May and June 1999, Indian Army found a serious influx of terrorists allegedly backed by Pakistan and it led to Kargil War.Indian forces successfully killed Pakistan-backed terrorists and reclaimed several border posts on higher altitudes.Massive popularity following this successful conflict led NDA coalition win majority to form the government with Vajpayee as Prime Minister.With the end of millennium a devastating cyclone hit Orissa, killing more than 10,000 and in January, massive Gujarat was hit by a massive earthquake which killed at least 30,000.
Three new states — Chhattisgarh, Jharkhand and Uttarakhand came into existence in November 2000.
However,the National Democratic Alliance government's seemed to lost credibility after a number of political scandals as well as reports of intelligence failures in Kargil issue.
In 2002 major riots broke in Gujarat leading to deaths of hundreds of people dead and missing.
In January 2004 Prime Minister Vajpayee called for dissolution of Lok Sabha and general elections took place. Surprisingly,the Congress Party alliance came out in majority and formed the government with Manmohan Singh as Prime Minister because Sonia Gandhi,the Congress President and widow of Rajiv Gandhi, refused to take office due to ongoing controversy about her nationality.
In 2004 the coastal part of Indian Ocean hit by a devastating earthquake and tsunami and killed estimated 18,000 and displaced more than 650,000. In July 2008, the UPA survived a confidence vote after several left-wing parties withdrew their support and after that formed a new alliance for opposing the government over corruption.
In November 2008, Mumbai attacks took place by militants from Pakistan and the ongoing peace process was put on hold.
General elections took place in 2009 Nd UPA won 262 seats with around 202 seats by Congress.However, there were many allegations of corruption and inflation came to its peak with increasing prices.government faced many allegations of corruption.
A no. of leading cities saw increased bomb blasts like New Delhi, Mumbai, Jaipur, Hyderabad and Bangalore. There were improved relations with many countries like including the United States, China,I srael. The economy of India grew substantially and India was looked to be a potential superpower.
However,in 2010 Commonwealth Games several controversies and concerns were witnessed raising eyes about the government's credibility including 2G spectrum case and scam in Adarsh Housing Society.
General elections took place in 2014 and the major party of right wing association Bharatiya Janata Party (BJP) won a massive absolute majority under Narendra Modi who came out as the main figure in the elections and was the Chief Minister of Gujarat until that time. The Modi government's popularity helped BJP win several State Assembly elections also including states like Uttar Pradesh,Uttarakhand in India.
Read More Latest Bollywood Movie Reviews & News
Read More Sports News, Cricket News
Read More Wonderful Articles on Life, Health and more
Read More Latest Mobile, Laptop News & Review
-----------------------------------------------------
Today's Trending Videos
Join Us on Youtube: Subscribe Our Channel Now