News
Cross-border violence near Gaza: Death of a pregnant mother and 14 year old daughter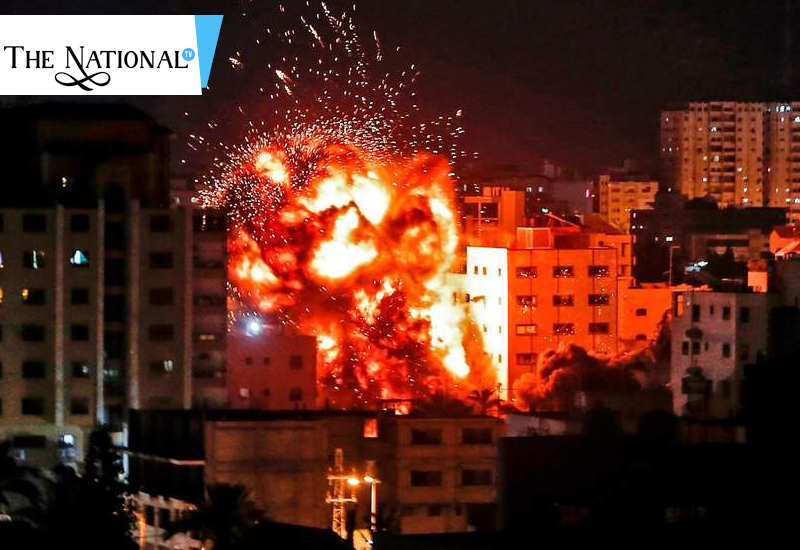 On Friday, after the breaking out of hostilities near Gaza, when a Palestinian sniper fired at Israel troops and wounded two soldiers, it created a state of tension and stress between the borders leading to violence between the two. This event led to retaliation by the Israel military and thus led to the breaking out of the hostilities. This event of Friday is still continuing until the day when a pregnant woman and her 14-year-old girl child are killed by an Israeli airstrike.
When asked upon the event the aunt says,
" The Israeli plane fired a missile near the house and the shrapnel entered the house and hit the poor baby. The child's aunt was disheartened by the actions of the military that cause such drastic issues among them."
Also, Abu Nidal Abu Arar, a relative living next door said "They were sitting at the yard in their house with their mother. They were shocked by a missile landing on them. This occupation is criminal."
On the second day of the fighting, Palestinians fired around 200 rockets into Israel, retaliating to which Israel responded with a dozen airstrikes and others. On being asked about the killing of the baby girl Seba Abu Arar, the Gaza Health ministry answered that she and her mother were stroked by an Israeli airstrike at their home. Her pregnant mother was severely injured and died later in the hospital.
The UN's Mideast envoy, Nickolay Mladenov, said the United Nations was working with Egypt to restore calm and called on all sides to "de-escalate" and to restore a recent ceasefire. In his statement, he clearly said, "Those who seek to destroy them will bear responsibility for a conflict that will have grave consequences for all,"