Politics
PM on his huge win in Varanasi says "Chemistry beats Arithmetic This Time"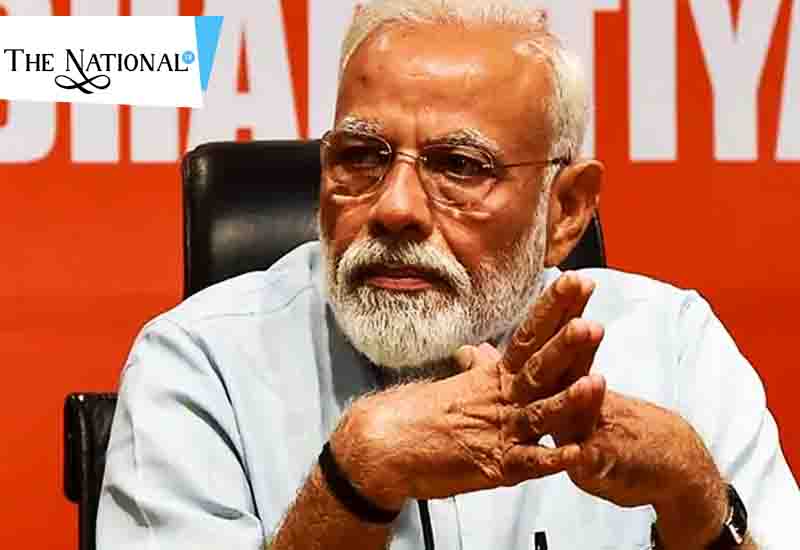 Lok Sabha Elections 2019 results: PM visits Varanasi three days before he takes oath on being re-elected Prime Minister for a consecutive second term. The sitting PM won by a huge vote margin in Varanasi Prime Minister said "Chemistry beat Arithmetic" in the 2019 election, embarking BJP to a crusading victory over the rival parties. Modi visits his parliamentary constituency of Varanasi where he expresses gratitude towards the voters and offered prayers the iconic temple.
PM told the audience in his Thanksgiving visit to the Varanasi that the "Political analysts will have to accept that beyond poll arithmetic, there is chemistry," This was his second Constituency win from Varanasi and his first visit since winning the 2019 elections. He pays visits to the famous Kashi Vishwanath temple situated in the temple town on the banks of River Ganga. He visited the Varanasi along with BJP chief Amit Shah and UP Chief Minister Yogi Adityanath.He also said that in West Bengal, BJP workers are getting killed because of their ideology.
At the time of offerings, an LED screen was installed at the entrance of the temple to live telecast the scenes from inside the temple. PM performed a ritual with the chief priest.The win was surely a remarking one, PM winning it by a huge margin of 4.79 lakh votes compared to 2014 elections nearly an increase of lakh. Before the May 2019 elections, Modi has termed himself a Kashivasi (A Varanasi resident) and cites this city his guiding spirit. PM Modi on Sunday organized a rally in Ahmedabad where he was Chief Minister for 13 years address the folk of this state. On that day, he also met his 98-year-old mother. Modi said it on a rally "After the sixth phase of polling, I had said that it's 300 plus for us. When I said it, people mocked me. But the results are for everyone to see," The BJP gives a squeezing defeat to the Congress & its other rivals securing 303 votes out of 542.