Politics
Modi Wave: Lok Sabha Elections 2019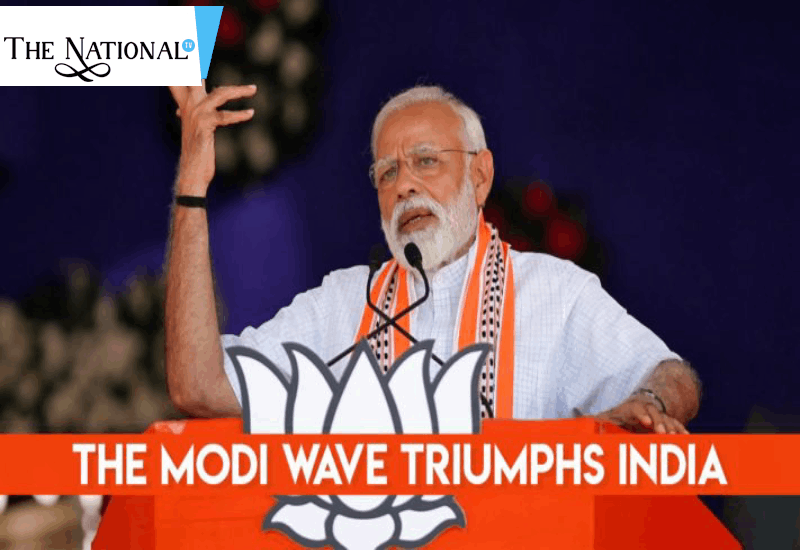 Lok Sabha elections being the talk of the nation over past months, have now brought out the results. This year's elections were like the very famous scene of Ramayana where everyone in Ayodhya is hailing only one name with joy. It's just that, in Ramayana the name was of Lord Ram and after 2019 election result declaration, it was Prime Minister Narendra Modi's name.
This victory has been sensational and has even broke the 2014 record of BJP's victory. In 2014, the Bharatiya Janata Party(of the NDA) had secured a majority of 282 seats out of 543 and now in 2019, this count has moved up to 303. PM Modi's speech after result declaration included "I will not do anything for myself. I will devote every moment of my time and every fiber of my being for my countrymen… I assure my countrymen that what I have said in public, I will do my best to fulfill it."

Some people are even raising the question of how the opposition is lacking behind (51 seats won), all this holding back constructive discussions and development. Many BJP members shared their opinion on this when asked by various journalist, but most remarkable were our PM's words. He said "We have to move ahead. We have to take everyone with us, even our opponents. We have to work for the benefit of the country."

The nation now knows that the future holds great outcomes. All the hopes and expectations from each farmer to every tax payer are secure and respected. All previous elections were generally fought on corruption issues, this was the first one in which no political party could level even one charge of corruption. As rightly said this is the victory of people who want honesty in the system, this election was fought by people.