Politics
GENERAL ELECTIONS 2019: THE FOURTH PHASE OF VOTES !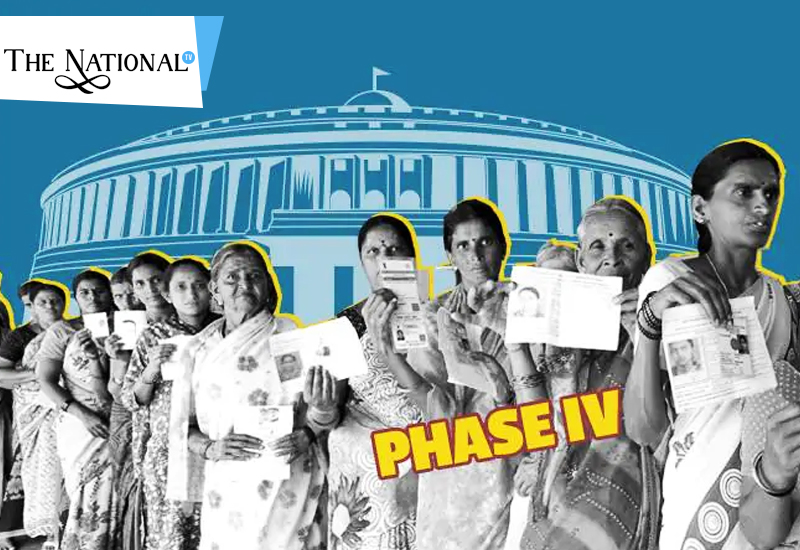 The ongoing General elections have hype around, and today was the fourth phase of the 17th Loksabha elections. on this day there were several power-packed appearances made, who cast their votes implementing their fundamental rights towards the democracy of the country. states of Madhya Pradesh, Maharashtra, Rajasthan, Uttar Pradesh, West Bengal, Bihar were the few of the key states that had their voting procedures today. Maharashtra's capital and India's financial hub Mumbai also voted today. This fourth phase voting started at 7 A.M today in the morning where 72 parliamentary constituencies have cast their votes.
GENERAL ELECTIONS 2019: THE FOURTH PHASE OF VOTES
The current numbers, which depicts the percentage of the population that have cast their vote is as follows:
Bihar - 53.67

Madhya Pradesh - 65.86

Maharashtra - 51.06

Rajasthan - 62.86

Uttar Pradesh - 53.12

West Bengal - 76.47
This happens to be the estimated voter percentage yet!
Today's voting encountered many familiar power-packed appearances. The Ambanis have cast their vote from the polling booth at Villa Theresa High School on Pedder Road, Reliance Industries Chairman Mukesh Ambani on Monday cast his vote along with his wife Nita Ambani and their children Isha Ambani, Akash Ambani and Anant Ambani. Shahrukh Khan and wife Gauri Khan have cast their votes from the polling booth at Bandra. Union Minister Rajyavardhan Singh Rathore has also cast his vote from Jaipur.
Sachin Tendulkar has tweeted about this election is special, for the first time Tendulkar voters Sara and Arjun. He has voted along with his family Anjali, Sara and Arjun. Actor Amitabh Bachchan along with his family has cast his voted who had come there with his family including Jaya Bachchan, Abhishek Bachchan and Aishwarya Rai Bachchan. Also, Kareena Kapoor Khan was seen casting her rights in Mumbai today. Hema Malini along with her daughters Esha and Ahana was seen out to cast her fundamental rights.
Read More Sports News, Cricket News
Several other renowned persons were seen casting their votes, actors like Sonali Bendre, Anupam Kher, Bhagyashree, Kangana Ranaut, Hrithik Roshan, Aamir Khan, Kiran Rao, Madhuri Dixit have cast their votes. Industrialists like Ambanis, Mr, Godrej, RBI governor have also cast their votes with family in their respective booths.
The final vote counting would commence from May 23 that would declare the fate of this Loksabha elections.
Join Us on Youtube: Subscribe Our Channel Now