Politics
Explosive allegation by AAP candidate's son : Says father has paid 6 crores to Arvind Kejriwal for the Lok Sabha ticket.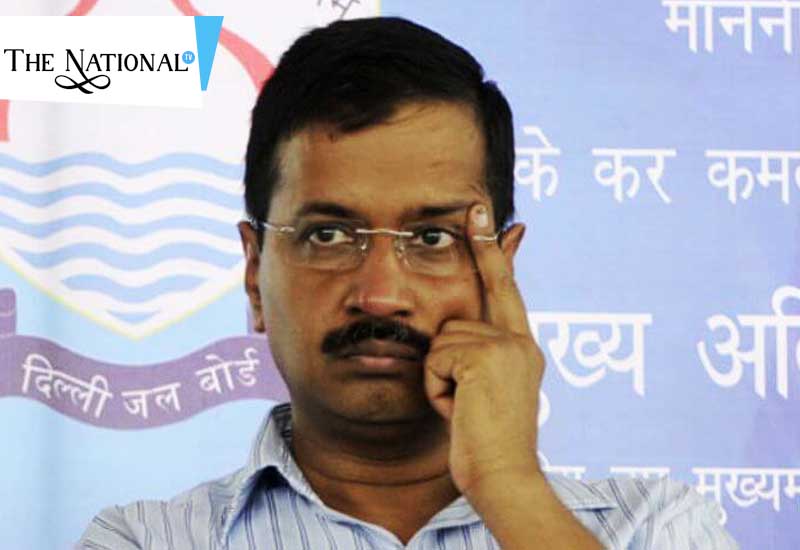 Son Uday Jakhar, son of West Delhi AAP candidate, Balbir Singh Jakhar has made explosive claims and allegations against the Delhi Chief Minister and also the AAP national convenor, Arvind Kejriwal, that he has been bribed with an amount of 6 crores for gaining a Lok Sabha ticket.

The allegation was as serious as the fact that he has blamed his own father, for not spending enough on his studies and nurturing him, when he spent such a huge amount on gaining a Lok Sabha ticket.
With just a day to go for Delhi election, the son said in an interview, "He had told me that he had paid Kejriwal Rs 6 crores and I had warned him to not do such a thing and align with a the tukde-tukde gang. The bribe was one of the problems"
He also pointed finger at Arvind Kejriwal's image saying, "A person who has portrayed a clean image, Mr Arvind Kejriwal, who stands with Anna Hazare, bringer of hope for India and New Delhi, this is an allegation on him...that he has sold out West Delhi for Rs 6 crore"
He did express his anxiety of getting expelled from his family, after his bold act of speaking about the AAP convenor to the media, he strictly accused his father too.
Lately, West Delhi AAP candidate Balbir Singh Jakhar reportedly clarified his relationship with his son. He said he does not stay with his son ever since he divorced his wife. Also, he speaks rarely to his son and has never spoken to him anything about his candidature.
His exact words read, "I condemn the allegations. I have never discussed with my son anything about my candidature. I speak to him very rarely. He stays at his maternal parents' home from the time of his birth and I divorced my wife in 2009. She stayed with me for only 6-7 months. His custody was granted to my wife after the divorce"
Read More Latest Bollywood Movie Reviews & News
Read More Sports News, Cricket News
Read More Wonderful Articles on Life, Health and more
Read More Latest Mobile, Laptop News & Review
-----------------------------------------------------
Today's Trending Videos
Join Us on Youtube: Subscribe Our Channel Now