Politics
Conflict between US and Iran : 'Iran Deal' withdrawal symptoms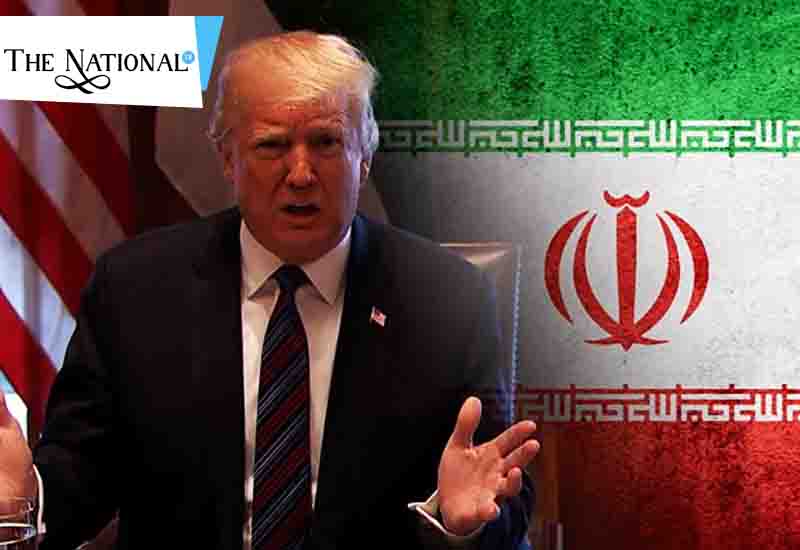 After the withdrawal of the United States from the Joint Comprehensive Plan Of Action (JCPOA) or the 'Iran Deal', there is a sparking hostility and conflict aroused between the two countries. Reportedly, this Monday, when the U.S. president Mr Donald Trump was questioned regarding the state of war situations with Iran, and whether the U.S. is at the brink of war with Iran, Mr Trump said committing anything against the US would be a very huge mistake for Iran.
If we precisely state his sentence, Mr Trump said, "We'll see what happens with Iran. If they do anything, it would be a very bad mistake. If they do anything. I'm hearing little stories about Iran. If they do anything, they will suffer greatly. We'll see what happens with Iran."
He stated these before his meeting with the Hungarian Prime Minister Victor Orban, who had visited the White House on Monday.
This topic was shown the way by some news on Sunday, where reportedly, four commercial vessels, outside the Strait of Hormuz, near Fujairah emirates were sabotaged. The UAE had said, the vessels were identified to be Saudi vessels from Riyadh and another Norwegian by a company of Norway. These have aroused the stressful situation and the conjectures and sparking fear of military conflict in the region.
Read More Latest Bollywood Movie Reviews & News
Read More Sports News, Cricket News
Read More Wonderful Articles on Life, Health and more
Read More Latest Mobile, Laptop News & Review
-----------------------------------------------------
Today's Trending Videos
Join Us on Youtube: Subscribe Our Channel Now