Politics
Bhartiya Janata Party (BJP) might win: Exit Polls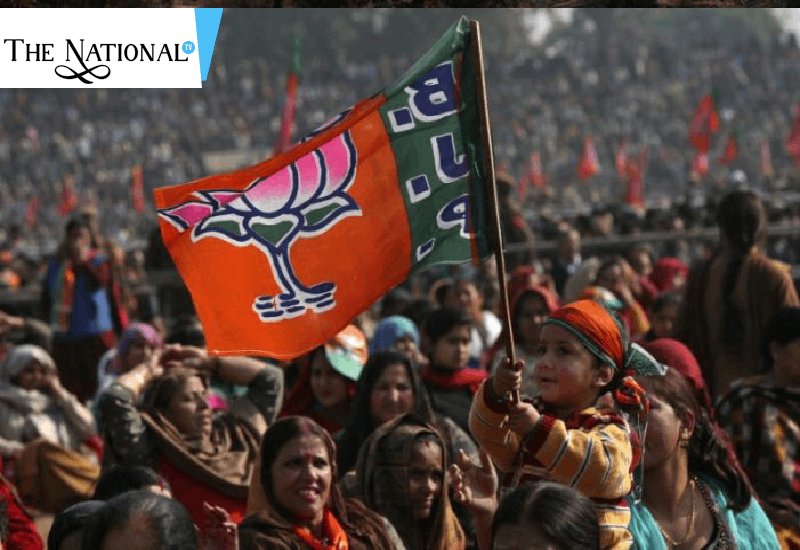 Indian politicians seems to be stressed after the Exit polls predicts a win for the Bhartiya Janata Party (BJP). This prediction has led to criticism from several Indian politicians against the exit polls. It is also believed as a strategy to manipulate and discourage the opposing party leaders. According to the prediction of exit polls, BJP- led National Democratic Alliance (NDA) bags 302 seats, Congress- led United Progressive Alliance (UPA) bags 122 seats and Non-Aligned parties bags 118 seats. Since, it's just a mere prediction; it is hard to believe the numbers given out by the exit polls.
Therefore, it's advisable to wait until 23rd May 2019 for the results to reveal. Congress leader Priyanka Gandhi, stood tall in this storm backing all the party workers and advising them not to fall prey to all those rumors passed around. She also made them aware that this rumors are intended to make them drop their guard ahead of the final counting of votes on 23rd May 2019. Congress leader Priyanka Gandhi also informs them to be extra vigilant outside the counting centres. Priyanka Gandhi released an audio message on Monday for the party workers. In this audio message Priyanka Gandhi is heard saying that "Don't let the rumors affect you. This is being done to break your determination. We are confident that our combined efforts will surely bear fruit". Link- https://youtu.be/B6Azmlup8a4 Mamata Banerjee, Chief Minister of West Bengal has also expressed similar sentiments on Sunday after the exit poll's prediction.
She tweeted, "I don't trust Exit Poll's gossip. It is a game planned to manipulate, discourage and break the determination of the opposing party leaders or to replace thousands of EVMs through this gossip. I appeal to all the opposing parties to be united, strong and bold. We will fight this battle together". Andhra Pradesh Chief Minister, Chandrababu Naidu is confident that Telugu Desam Party (TDP) will retain power in Andhra Pradesh. He alleged that some are playing mind games to create confusion. During a tele-conference with TDP leaders, Mr. Chandrababu Naidu said that nobody can stop the party's victory in the state. He believes that the TDP will win 110 seats in 175- member assembly.
He adds that our seats may even go up to 120-130. Mr. Chandrababu Naidu had also tweeted late Sunday that "Time and again exit polls have failed to catch the people's pulse. Exit polls have proved to be incorrect and far from ground reality in many instances". The debate is still on and will be fueled with more opinions and information until the final counting of the votes on May 23rd. To get latest updates, stay tuned with National TV.