People
Know Why Teachers Day Is Celebrated On 5 September, Must Read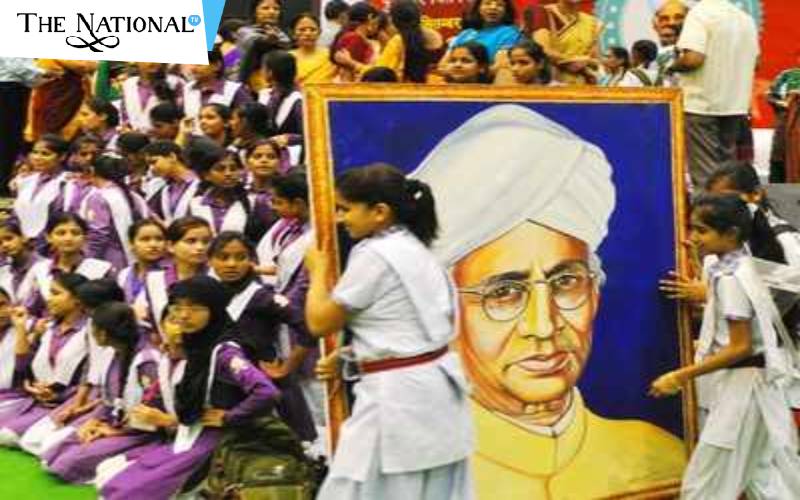 Teacher's Day is being celebrated across the country on 5 September. On this day, all the students in their own way pay respect to their teachers and wish them. In many schools, children do cultural programs for their teachers, give them gifts, give cards and some even cut cakes. Today we will tell you why Teacher's Day is celebrated. Let us tell you, Teacher's Day is celebrated on different days across the country. In India, it is celebrated on 5 September and on 10 September in China, Teachers' Day is celebrated. In Thailand, Teachers' Day is celebrated on January 16, while in America, this day is celebrated on the Tuesday of the first week of May. International Teachers Day is celebrated on 5 October.
Reasons : why Teachers Day is celebrated.
September 5 is the birth anniversary of former President Dr. Sarvepalli Radhakrishnan. He was also a teacher, this day is celebrated in his memory. Once some of his students told him that they wanted to celebrate his birthday, on which he said that instead of celebrating birthday separately, I would be happier if I celebrate this day as Tutorial Day.
Since then, this day has been celebrated as Teachers' Day. Sarvepalli Radhakrishnan was a pioneer, eminent educationist and great philosopher of Indian culture. Dr. Sarvepalli Radhakrishnan was nominated for the Nobel Prize 27 times. In the year 1954, Dr. Sarvepalli Radhakrishnan was awarded the Bharat Ratna. How is Teacher's Day celebrated?
On the teacher's day, the students are very happy because on this day they do not get scolded by the teachers, they give gifts such as flowers, pens, greeting cards, etc. and sing songs for them. Each student pays his respects to the teachers in their own way. On this day, famous teachers from across the country are also honored with the National Award. This award is given every year by the President of the country.