People
Kim Kardashian's latest look leaves us spellbound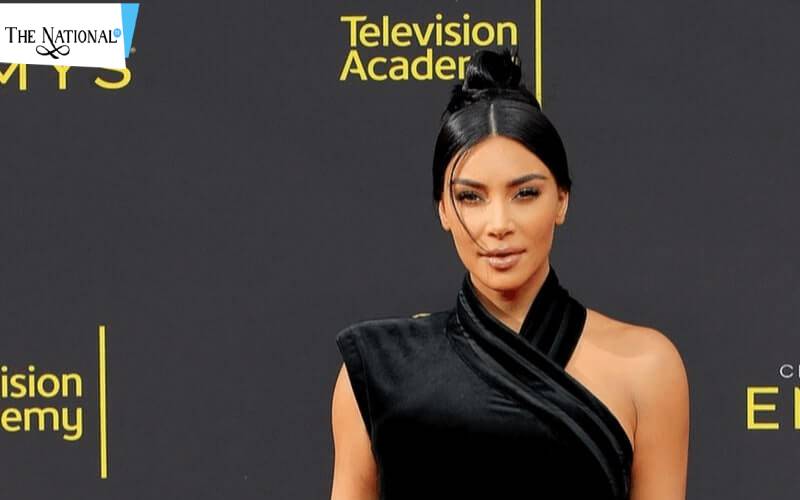 Kim Kardashian leaves no stone unturned to surprise her fans. Her latest look from the red carpet at the Creative Arts Emmy Awards at Los Angeles' Microsoft Theater, leave us spellbound. She was seen wearing a velvet-like dress with a high neckline and great detailing in the middle section. She looked sophisticated in this dress which hugged her curves quite well and showed off her hourglass figure prominently. More beauty was added to her with her clean matter look and a slick top knot with precisely a single strand of hair falling across her face. With the strappy black heels, her look was complete, giving her a formal yet elegant look for the night.
Other celebrities on the list were, Olivier Rousteing, who was nominated for his grind on costumes for Beyoncé's "Homecoming" special. He looked quite dope in his attire. Nichole Scherzinger was spotted wearing strapless ombre tulle which went from pale peach color at the corseted top to a wolf black color at the bottom hem. The look was completed with golden pumps with pointed toes. She was surely dressed as one of the prettiest of the night.
Friends star Lisa Kudrow also attended the awards night; she was spotted dressed in an amazingly pale pinkish pantsuit that had black piping beside the pockets, collars and, sleeves. She completed the look with open-toed matching shoes and an elegant black clutch. Tan France rocked the red carpet with his charming cream-colored floral sherwani, while Jonathan Van Ness pulled off an LBD with a giant metallic aqua bow at the back. Also, James Corden was spotted pulling off velvet golden brown blazer which he carried off pretty well, while his wife Julia Carey was in a pretty floor-length floral.