People
Kendall Jenner Gives Us All a Treat in Her Pink Barbie-esque Mini Dress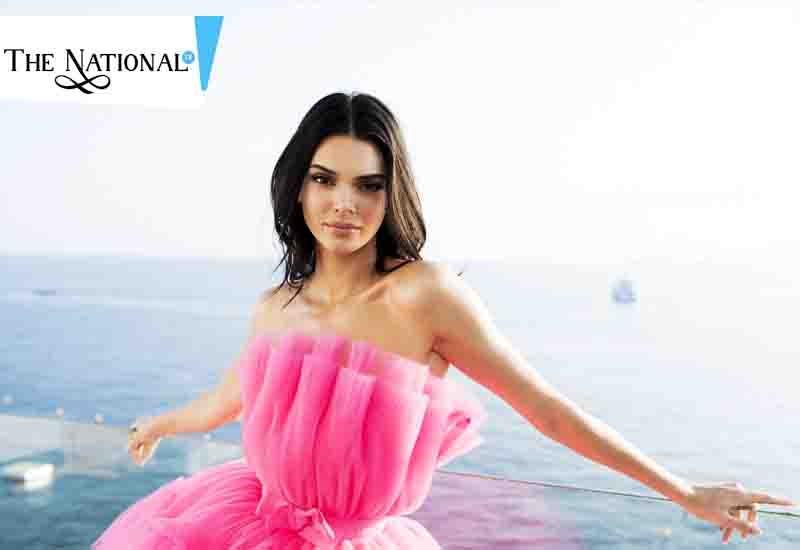 Kendall Jenner may have given even Barbie an inferiority complex as she showed herself off in 26th Cinema Against AIDS Gala at Cannes Film Festival on Thursday. The 23, year old model wore a pink Giambatistta Valli X H&M mini-dress. She looked enviously sexy and sweet showing off her long lean legs and a couture waist. Jenner flaunted her tulle and legs in a high to low frill tutu type dress which was more or less camp.
The dress bore some similarities to Deepika Padukones but both the women stood out and robbed our hearts. Kendall has always served flawless looks in all her Cannes appearances. She has always walked the carpet solo and owned the party. However, this appearance caused a little extra spice because it came right after her split from boyfriend Ben Simmons. The Keeping Up With The Kardashians star posted a series of gorgeous photos on Instagram.
She appears to be posing with the glistening ocean behind her with a golden halo around her figure. She paired the dress with elegant silver strapped heels making a statement. The stunning photographs even had sisters Khloe and Kim gushing over her. Khloe Kardashian commented 'how are you this perfect?', while Kim simply commented: 'Wow.' Alas! It must be hard for her former beau Simmons to watch Kendall Jenner looking like a goddess, perhaps, reminding him of what he's missing.