People
Demi Lovato and Bachelorette Star Mike Johnson rumored to seeing each other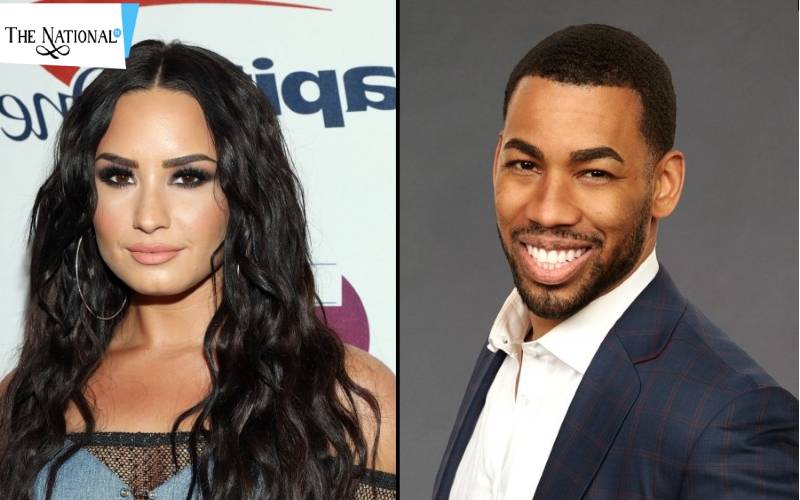 You heard that right; Demi and Mike are reported to getting to know one another well these days. That day won't be far away when Demi could get the final rose from The Bachelorette star, Mike Johnson. An insider revealed, "They did go on a date and it's been going well. Looks like both have much in common and are enjoying getting to know one another". It looks like both Demi and Mike are taking their online flirty banter to another well.
It's been reported that Lovato was pretty much vocal about being interested in Johnson, 31 during his time on Hannah Brown's season of The Bachelorette, and things got heated up earlier this month itself, when Johnson publicly commented on her bikini picture as he said, "Look at me like that again.. Love yourself". Demi replied with a flirty kiss and tongue-sticking-out emoji, which fuelled excitement and curiosity among the fans in the comments section. This doesn't end here; fans went crazy once again when Johnson commented on one of the recent posts from fellow Bachelorette alum Tyler Cameron, jokingly mentioning, "So if we do this dbl date, your shirt stays on".
As it's rumored that Cameron is seeing Gigi Hadid these days, fans speculated that Johnson and Cameron's joint outing would be with Lovato and the supermodel. The flirty online banter only gets going as after Johnson tweeted wondering where his 'future wife' was, Lovato wrote, "I'm right here Mike. I'm here Boo; my mom already loves you too". However, as per the latest update, Mike said with a smile, "We have not connected and we have not exchanged any freaky texts at all. She would surely be cool to reach out to, but neither one of us has reached out to each other".