News
Karnataka Govt. Advised to Resume Online Classes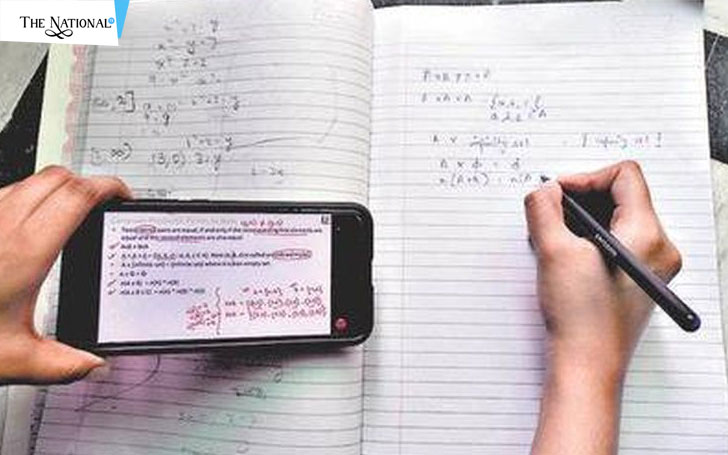 Karnataka Govt. Advised to Resume Online Classes:
All the private schools that were reprieved by continuing online classes even despite the ban order that was issued by the state government, on this behalf, the Education Department, on Saturday issued a fresh order to advise the schools to continue with online classes. The order, coming in the wake of the guidelines issued by the Ministry of Human Resource Development's issued order, coming in the wake of newer guidelines, allows all the private schools to continue the online classes of all the sections and children. This latest order will be valid until the state committee submits the report on online classes issued by the government.
As per MHRD's issued order, the schools across the state of Karnataka affiliated to CBSE, ICSE boards can hold online classes until the next given schedule and order by the government and shall follow the instructions given recently. Talking about the classes, from 1 to 5, schools can hold at least one 30 to 45 minutes of session per day on alternate days for up to three days following a week, and from classes 6 to 8, schools can conduct 30-45 minutes of sessions for not more than two hours, five days following by a week.
According to the schedule given, schools can hold online classes for the students of 30 to 45 minutes of duration but not more than four hours and five days following by a week for classes 9 and 10. The MHRD's order on behalf of online classes also allows holding classes for pre-primary kids at least once in a week, spanning 30 minutes for the parents, in order to make it comfortable for the attendees.
Similarly, adding to the given context, the government has also instructed the schools to not to collect any kind of additional fees for online classes on order to make it more sustainable and available for every student who can't even afford, also the revised guideline is needed to be followed after the submission of the report by the expert committee until next schedule.
Read More Latest Bollywood Movie Reviews & News
Read More Sports News, Cricket News
Read More Wonderful Articles on Life, Health and more
Read More Latest Mobile, Laptop News & Review