News
Hurricane winds hit Gujarat coast at 175 km/h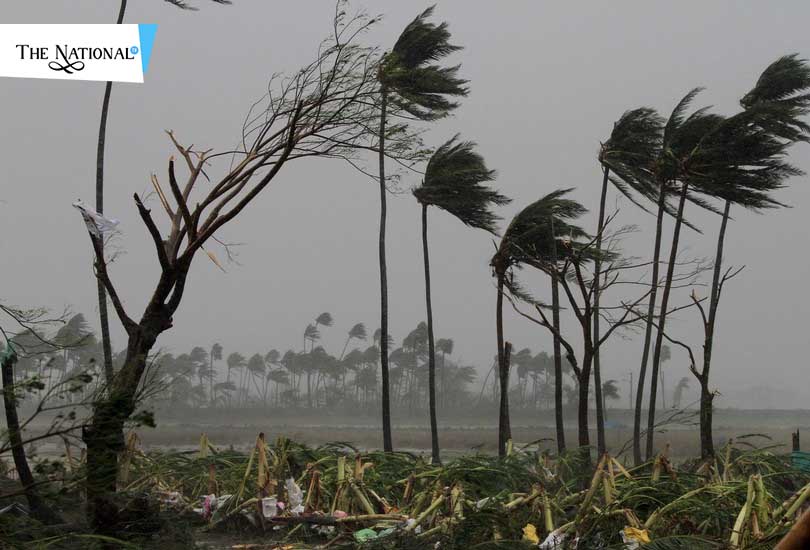 The cyclonic storm wind in the Arabian Sea has taken a more serious form and the possibility of landfall is likely to land near Saurashtra in Gujarat more intensely than it was earlier. Ahmedabad Weather Center director Jayant Sarkar told UNI today that now it has taken the form of a very severe storm storm. In the morning it was located approximately 340 km south of Gujarat's Veraval coast. It will hit the ground around Veraval between Porbandar and Mahuva tomorrow. At that time, its speed is likely to be more than 145 to 155 km / hr from the estimated 110 to 120 km per hour, and sometimes the speed of wind will reach 175 kmph. In the meanwhile, extensive precautionary measures have been taken in this district. Two days holidays have been announced in schools of coastal 11 districts.
Chief Minister Vijay Rupani has convened a meeting with the Cabinet on this subject today. All charge ministers have been warned to live in their districts. Apart from this, the holidays of all government officials have been canceled. Thousands of fishermen boats have returned, whereas Rooh Roer Ferry service in the Gulf of Khambhat between Ghogha and Dahej has been closed for three days from tomorrow.
The work of transferring people from around 408 coastal villages and lower areas has started this morning. A total of about three lakh people will be transferred. All the three organs of the army have been kept ready for relief and rescue work. More than thirty pieces of NDRF are stationed in these areas. In the wake of the storm, fears of heavy rains have been expressed in the coastal areas. People have been advised not to go on the beaches. On the other side of the state including the coastal areas today there are cloudy weather and many places have also been flooded.
High waves are rising on the beach. It is noteworthy that the warning of such storms twice before this proved to be fusible. In the year of October 2014, the Nilofar storm and the conquest of Okhoni in 2017, were transformed into minor areas of low pressure while colliding with Gujarat. There was no harm from them, but before that, extensive preparations were made to deal with them and all three components of the army were also kept ready.