News
Even Doctors aren't safe in India .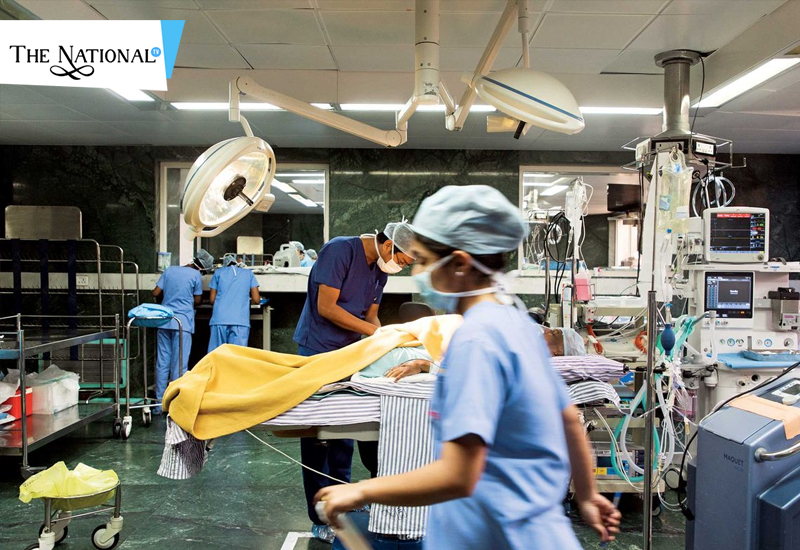 In accordance of Crime index of asia , India stands in 18th rank with index of 42.7 . Rapes , assault , false imprisonment , kidnapping , illegal drug trade and a lot of unlawful happenings happens on daily basis , which remains as a common subject to read about on newspaper while sipping your morning tea . But it took a whole new level of shame and we don't know who to blame ? whether to civil of india ? to education systems ? to Government ? or to authorities who hold powers to negotiate them ? With grief I came across to recent incident which took place in Kolkata , West Bengal . An 85-year-old patient having a terminal illness was admitted in medicine ward of Nil Ratan Sircar Medical college and hospital , who died even after best efforts of doctors on duty .
Dying of patient in hospital due to medical issues is a part of hospital life but it took a whole new turn when 200 people filled in trucks came there and started beating those doctors , even started damaging belongings of hospital . With harming situation going on one of those doctor got a skull fracture and now is in critical situation . As per the reports it seems that even if gets a chance to survive he'll be spending his life with major neurological defects . He is one of those medical students who were interning there . Was this agony was the justification ?
Doctors who choose their prime duty to save lives are now scared of their own life by watching such incidents happening in their field . " NO DOCTORS WANTS THEIR PATIENT TO DIE ." Mentioned by a medical student on social media , by hand recites their dedications , sacrifices and a lot of their journey which gave them this result of "INSECURITY". They feel worthless by watching that no actions have yet taken for this and as they are now protesting , they are warned about their future . Its not the first time that incidence like this taking place , many of it happens like a casual crime but getting doctors assaulted so badly made it matter we need justice for . Its a grief and equally shameful that people who protects lives are now feeling unprotected .
One more issue to fight justice upon . "Someone's hope felt hopeless today , someone's hero felt as Victim today . Those who studied about saving lives now struggling to save their owns . " -Abhyuday Tiwari #save_doctors