News
European Union Parliament defers to vote on CAA | "Diplomatic Victory For India" Says Govt Sources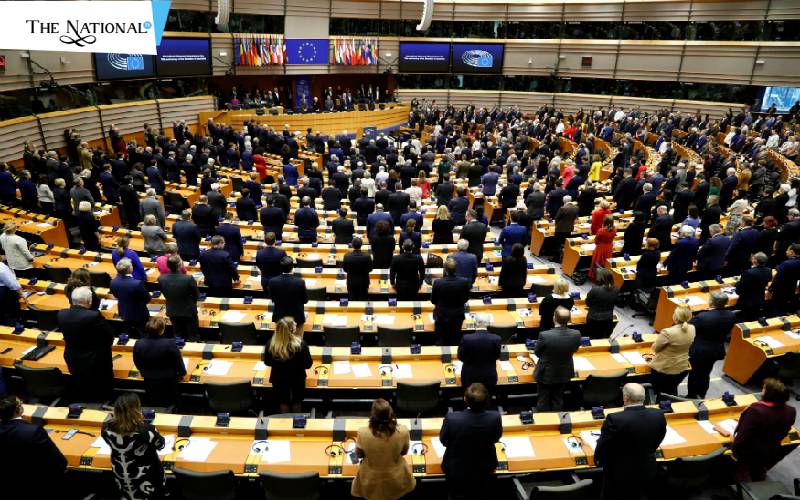 From Centre Right to Extreme Left 626 of 751 members of the European Union parliament have moved six resolutions on the Citizenship Amendment Act and the clampdown on Jammu and Kashmir. Their greatest concern arising over the likelihood of the controversial citizenship law creating the "largest statelessness crisis in the world".
Government sources reacted by saying that the CAA -- as the citizenship law is widely referred to -- is a matter that's "entirely internal to India" and has been adopted through "due process and democratic means" after a public debate in both houses of parliament.
The six groups of European Union parliamentarians who moved the resolutions are the Progressive Alliance of Socialists and Democrats with 154 members; the European People's Party (Christian Democrats) with 182 members; European United Left and Nordic Green Left with 41 members; Greens/European Free Alliance with 75 members; Conservatives and Reformists with 66 members; and the Renew Europe Group with 108 members.
While the resolution moved by the Progressive Alliance of Socialists and Democrats denounced "the fact that India has incorporated religious criteria into its naturalisation and refugee policies", the one by the European People's Party expressed concern over "the CAA and the wide range of negative consequences that it might have for India's international image and internal stability".
Many across the world had criticised the private visit by mostly right-wing members of the European Union parliament as a "PR stunt". The European Union skipped a visit to Jammu and Kashmir organised for foreign diplomats earlier this month, with sources telling NDTV that the envoys did not want a "guided tour" of the region.
Read More Latest Bollywood Movie Reviews & News
Read More Sports News, Cricket News
Read More Wonderful Articles on Life, Health and more
Read More Latest Mobile, Laptop News & Review