News
Colorado School Shooting - 1 Killed , 8 Injured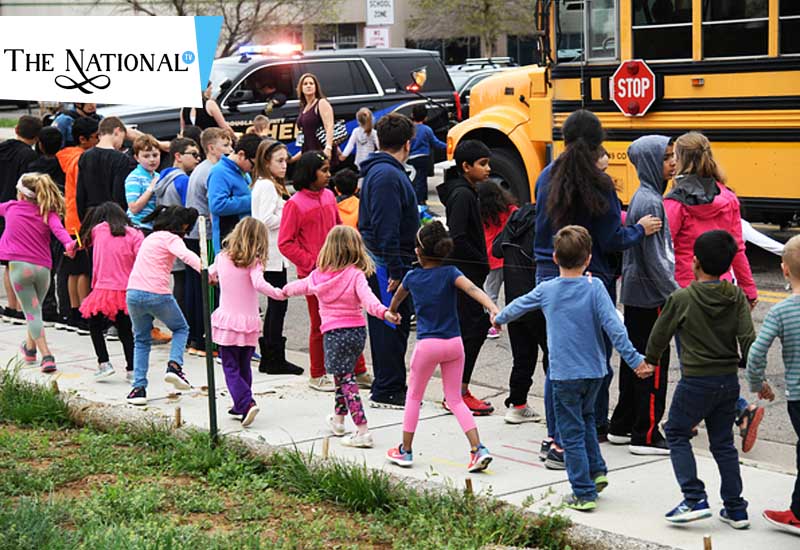 One person died after two suspected student shooters opened fire at a STEM school in the Denver suburb of Highlands Ranch. Eight others were injured and both suspects are in custody, officials said.
The Douglas County Sheriff's Office said it responded to the STEM School Highlands Ranch just before 2 p.m. Tuesday when a school administrator called dispatch to report shots fired. Authorities believe the suspects, first described as an adult male and a juvenile male, used a handgun. The younger suspect was later identified as a female.
"Two individuals walked into the STEM school, got deep inside the school and engaged students in two separate locations," Douglas County Sheriff Tony Spurlock said.The sheriff's department confirmed that one student, an 18-year-old male, was killed in the shooting. The father of Kendrick Castillo told NBC News that his son was the student killed, but the family declined to be interviewed Tuesday night.The adult suspect was identified by the Douglas County Sheriff's Office on Tuesday night as Devon Erickson, 18.
Spurlock said that several of the people who were injured are in critical condition and some were in surgery. At least three of the injured have since been released from an area hospital Tuesday evening.The shooting occurred in the middle school and officers heard shots as they were entering the school, officials said earlier in the day.Multiple agencies, including the FBI and the Bureau of Alcohol, Tobacco, Firearms and Explosives, responded to the scene to assist.The White House said in a statement that it was in contact with law enforcement and that President Donald Trump was monitoring the situation.
One of the two shooters accused of opening fire inside a Denver area School, will make his first appearance in court Wednesday.Initial charges against Devon Erickson, 18, will be announced at 1:30 p.m. local time, officials said at a morning press conference.The second suspect — a female who is a minor — will not be in court Wednesday, said George Brauchler, the district attorney for Colorado's 18th District, which covers Douglas County.Brauchler said he hasn't yet determined whether the underage suspect will be charged as an adult.