Health
Healthy Benefits of Almonds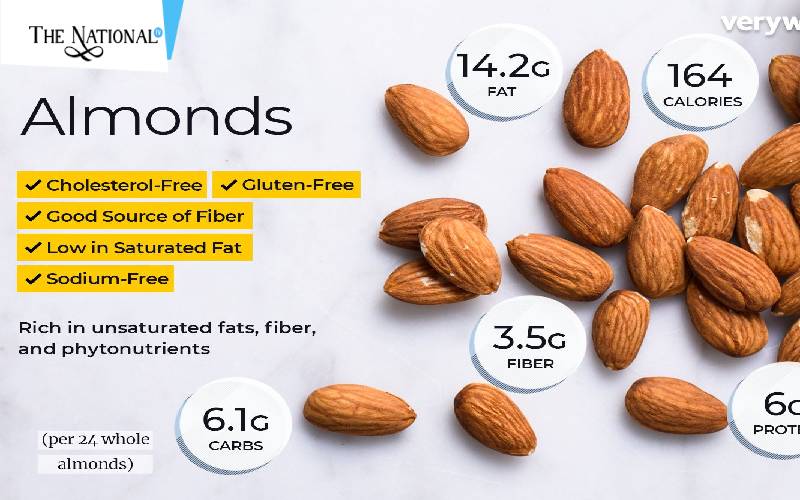 All we know from our childhood is the fact that dry fruits contain everything required for your healthy body and mind. Every doctor asks to have few dry fruits every morning, almonds are known for sharp memory and a healthy mind. Similar to this every dry fruit has some blessed property to keep your different organs in different ways. Let's have a look at the benefits of dry fruits according to their types.
Almond Almonds are a blessing to a healthy brain and sharp memory. Almonds improve hemoglobin count and promote blood circulation. They also reduce cholesterol and help in the prevention of lung and breast cancer. Soak almond in water every night and eat it in the morning with some soaked raisins and grams.
Raisins If you ask for the specialization of raising then raisins have a superpower to protect your cornea of the eye. Raisins prevent tooth decay and keep the tooth strong. Raisins are full of potassium, magnesium, phosphorus, and iron. They are also a good source of vitamin A. They improve blood circulation and highly advised to people suffering from anemia.
Walnut contains omega 3 fatty acids, which are found in abundance in walnuts, nourish dry skin and improve its texture. Walnuts are called brain food. Apart from all these walnut can be used as a face scrub, you can crush a walnut and mix with curd to apply throughout your face which gives you healthier and smoother skin. Walnuts are also helpful in promoting heart health and keeps your blood circulation proper.
Cashew A lot of people think that cashew contains fat but actually cashew helps you lose weight. Cashew oil is also used in many cosmetics. It helps reduce tan and prevents skin damage. It also helps to protect and heal your crack heel. They are rich in vitamin E and also have anti-aging properties. Apart from all these they help in controlling blood sugar, prevents migraines, and high blood pressure.
Read More Latest Bollywood Movie Reviews & News
Read More Sports News, Cricket News
Read More Wonderful Articles on Life, Health and more
Read More Latest Mobile, Laptop News & Review