News
CBIC Organizes meeting On WCO's Asia Pacific Region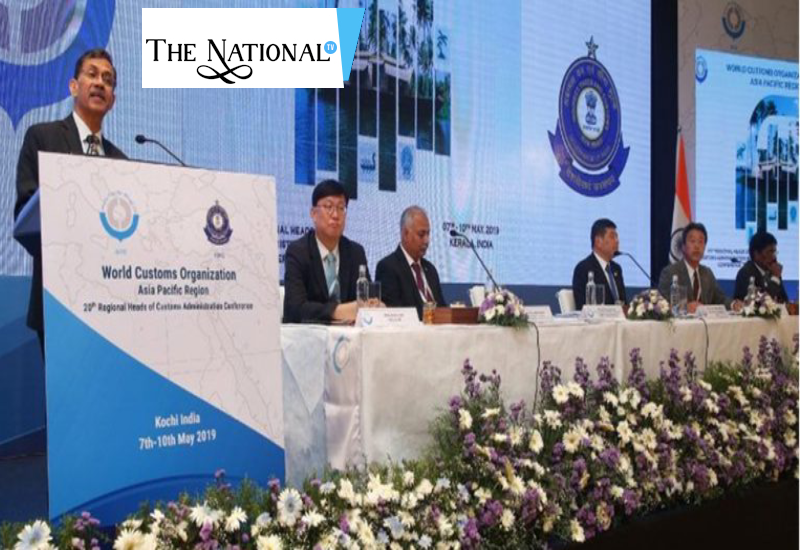 Lets have a look one of the important news that is Central Board of Indirect Taxes and Customs (CBIC), under Ministry of Finance is organising a meeting of Regional Heads of Customs Administration of Asia Pacific Region of World Customs Organisation (WCO) in Kochi (in Kerela) from 8th to 10thMay, 2019.
As India currently holds seat of Vice Chairperson of Asia Pacific region (assumed on 1 July 2018) for a two-year period, it is hosting this meeting in this capacity.
Key Highlights of Meeting are as given below
It will discuss about progress being made in carrying forward various initiatives and programmes of WCO, in promoting, securing and facilitating cross-border trade in Asia Pacific region. It will also look into capacity building and technical assistance required to achieve this goal.

Pranab Kumar Das, Chairman of CBIC will chair the meeting.

Participants: includes customs delegations from over 20 countries of Asia Pacific region and senior officials of WCO and its regional bodies namey Regional Intelligence Liaoning Office (RILO) and Regional Office for Capacity Building (ROCB).
Key Focus Areas: of meeting includes, implementation of trade facilitation measures, building capacity of small island economies (in Asia pacific region), cross-border e-commerce transactions, performance measurement, trusted trader programmes, and on-going review of Revised Kyoto Convention (RKC).
About WCO
It was established in 1952 as Customs Co-operation Council (CCC) and in 1994 it adopted its current name World Customs Organisation (WCO).

It is headquartered in Brussels (in Belgium).

It is an independent intergovernmental body, which seeks to enhance effectiveness and efficiency of Customs administrations.

It is only intergovernmental organisation which exclusively focuses on Customs matters.

One of its crucial role is to streamline cross border procedures and enhance security of global trade.

The governing body of WCO is 'WCO Council', which brings together all Members of Organization one time every year.
Functions: to maintain international Harmonized System (HS, also known as Harmonized Commodity Description and Coding System) of tariff nomenclature, and to administer technical aspects of World Trade Organization (WTO) Agreements on Customs Valuation and Rules of Origin.
Members: It represents 182 Customs administrations globally (which collectively undergoes about 98% of world trade). Its membership is divided into 6 regions. Each of these six Regions is represented by regionally elected Vice-Chairperson to WCO's Council. India holds Vice Chair of Asia Pacific region of WCO for a two-year period.
Read More Latest Bollywood Movie Reviews & News
Read More Sports News, Cricket News
Read More Wonderful Articles on Life, Health and more
Read More Latest Mobile, Laptop News & Review
-----------------------------------------------------
Today's Trending Videos
Join Us on Youtube: Subscribe Our Channel Now