News
Rahul Gandhi officially resigns, says necessary for the future growth of party.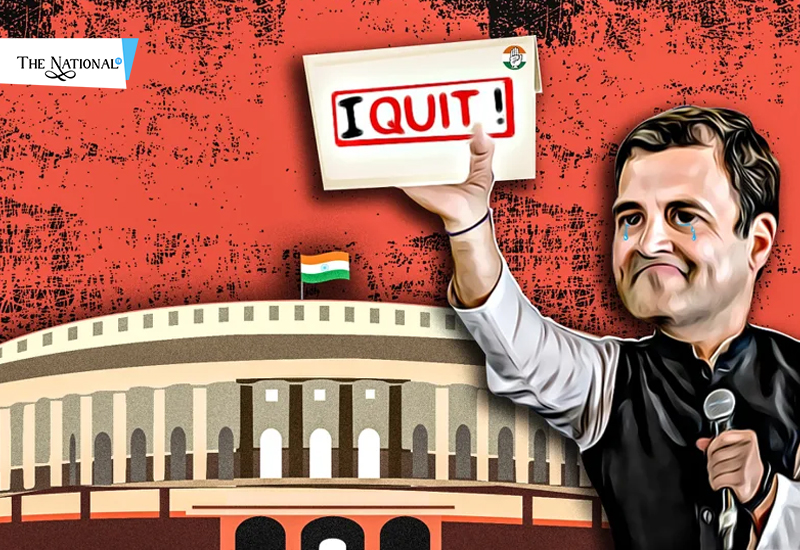 Rahul Gandhi officially resigns, says necessary for the future growth of party.On Wednesday, Rahul Gandhi officially resigned from the post of President of Congress Party. As of the reason he said accountability was critical to the future growth of the part . On Twitter, Mr. Rahul posted a letter saying
It is an honour for me to serve the Congress party, whose values and ideals have served as the lifeblood of our beautiful nation". Taking responsibility for the party's debacle in the Lok Sabha elections, Gandhi said, "Rebuilding the party requires hard decisions and numerous people will have to be made accountable for the failure of 2019. It would be unjust to hold others accountable but ignore my own responsibility as President of the party."
He also came out transparent by saying he will not even be the part of the search of new president of the party. Till the time the post is occupied by someone, party's general secretary will be in-charge.
"Immediately after resigning, I suggested to my colleagues in the Congress Working Committee that the way forward would be to entrust a group of people with the task of beginning the search for a new President''
Mr. Gandhi once again raised the authenticity of these Lok Sabha election and claimed
'
'unimaginable levels of violence and pain for India''
will be the outcome of Narendra Modi government's return to power.
"A free and fair elections requires the neutrality of a country's institutions; an election cannot be fair without arbiters...Nor can an election be free if one party has a complete monopoly on financial resources,"

he wrote.
A few hours before making his resign public and official, Mr. Gandhi reached out his party and asked them to appoint a new president ''at the earliest''

"The party should decide on the new president quickly without further delay, I am nowhere in this process. I have already submitted my resignation and I am no longer the party president. CWC should convene a meeting at the earliest and decide,"

Gandhi told reporters in Parliament.
Earlier, just two days after the Lok Sabha elections result, Mr.Gandhi signed for his resignation which however got denied that time. But, this time the party has accepted it and it has started a domino effect. Many of the other party leaders are sanctioning their resignation.