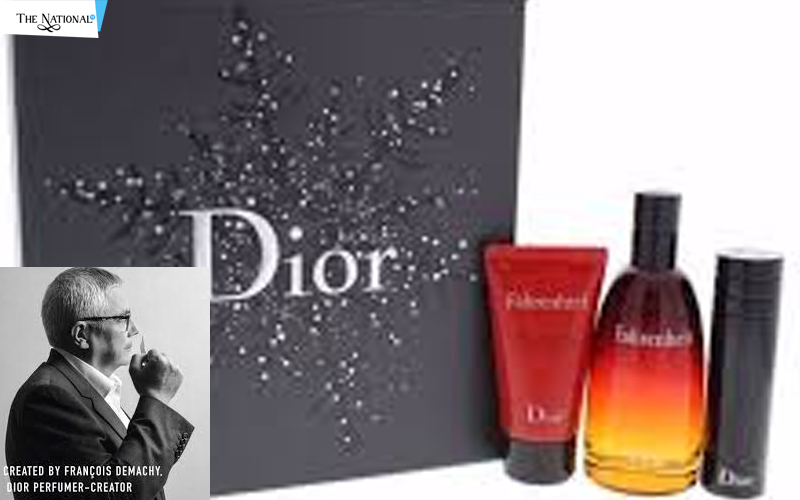 Mr. Francois Demachy delivers another masterpiece. A bold, dense and a pure concentrated amalgamation of spices get added to the Maison Christian Dior collection. The scent is labeled with the name ' Spice Blend '.It was launched after Holy Peony fragrance in January 2019. The Maison Christian Dior was launched last year with a total of exquisite 27 fragrances including the latest, the Spice Blend.
"While I don't recall the scent of Bay Rum, that famous lotion, I do remember the bottle in my father's medicine cabinet piquing my curiosity. Spice Blend is the olfactory translation of an exotic image gleaned from my childhood. The warm signature of this fragrance is highlighted by a surprising multitude of interwinine spices un dialogue. Like a gust of wind, Spice Blend leaves us wondering if it fans the fire pr cools it down."said Francois Demachy, while describing his brew.
The structure of this scent opens with the puff of sugary rum which develops the spiciness in it. Madagascar black pepper, pink pepper, and ginger essence dictate various notes like fresh, piquant, and fiery nuances. With the mix of spices, Chinese cinnamon adds its fruity sweetness. This exotic blend just does not end here but continues with the addition of clove extracts, nutmeg, and bay leaves which forth a strong, woody yet elegant base. Spice Blend is available in three variants of 125ml, 250ml, 450ml priced at 198 euro/200 pounds, 285 euro/290 pounds and 395 euro/ 405 pounds respectively at the official site of Dior. ​