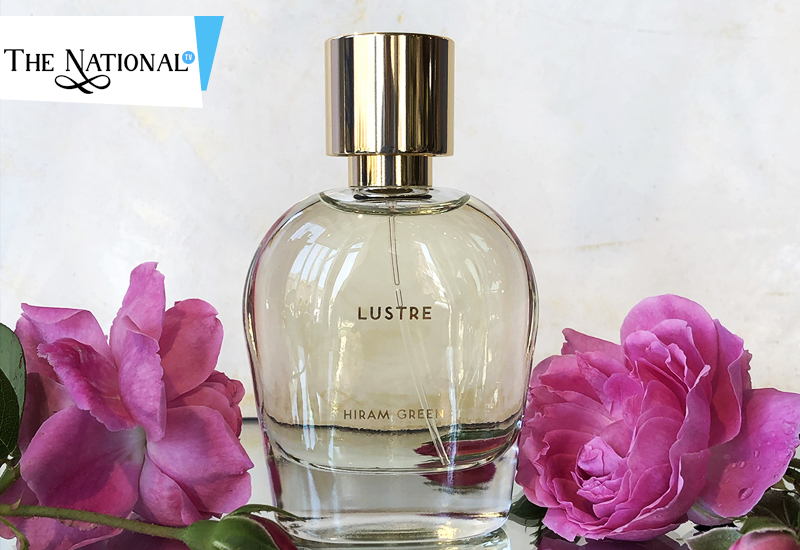 Hiram Green, dropped a new fragrance in the town namely 'Lustre'. The Netherland based perfumer is the creator and current owner of his total natural based perfume brand which goes after his name only - Hiram Green.

The perfumes from this brand are totally 100% natural. The fragrances are build by using only natural ingredients. Hiram has been creating perfumes since 2013. The perfumes are strictly handcrafted naturally.

On 2nd May 2019 Mr. Green was awarded one of the most prestigious award in the olfactory industry. He was the winner of Art and Olfaction Award in Artisan category. He won this award for his Leather themed perfume - Hyde. Soon after the celebration of this achievement Mr. Green put the party to halt and released a start to end rose based fragrance, Lustre.

Notes of the fragrance are : Bulgarian rose, Citrus, Orris, Iris, and Frankincense.
Perfumer's note on the fragrance is that it is a happy scent, full of joy, and sunshine, and is a light hearted, easy to wear scent.
Imagine the sun rising over seemingly endless fields of roses in the heartland of Bulgaria. Soft, golden rays of sunlight tenderly encourage the delicate pink petals to release their delightful scent.Our newest perfume Lustre is a deceptively simple and elegant soliflore: rose from beginning to end. It is a luminous and fresh perfume that adds sheen to your day. Life is golden." -Brand Info
He also mentions that the intensity of the perfume will be a little, as it's 100% natural.
Lustre can be obtained through the Hiram Green website; falcons of 50 ml Eau de Parfum are priced at €155, and 1 ml samples for trying the fragrance out cost €5.40. The brand ships worldwide.