Interesting
This beautiful village is located at Indo-China border, best destination to spend vacation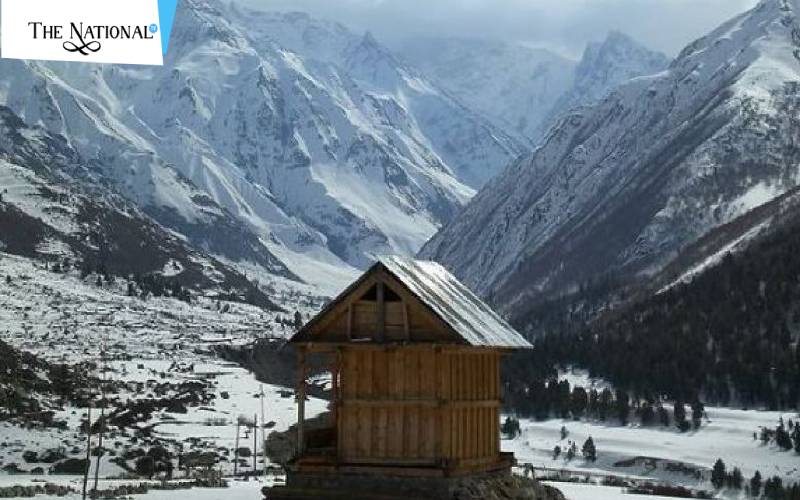 If you want to enjoy the beautiful valleys then there can be no better place than Himachal Pradesh. Here is a small village on the India-China border, Chitkul. This village is the last village in India on that border. Let me tell you, the Indian road ends here. Its specialty is that this place is situated on the lap of the Himalayas. This is the highest village in that area. Chitkul has become quite famous among tourists for some time. If you also want to go here, then know some things about it.
This village is situated in the lap of the Himalayas away from the hustle and bustle of the city and is exactly like Switzerland of India. It seems as if you have become part of a painting when you go here. Potato is cultivated here and potatoes here are also very expensive. How far from Delhi? This village is about 600 km from Delhi and about 350 km from Chandigarh. If you are in Shimla, then this village will be 250 km away. It may take you two days to reach here from Delhi because the trains are very well handled in the mountainous paths.
It is a very small village and only a few houses will be seen here and there is not much crowd. If you are looking for peace and want to get away from the hustle and bustle of the city then this can be the best place. trekking If you are fond of trekking and want to trek in the most beautiful plains, then this village is perfect. Lamkhaga pass trek and Borasu pass trek will take you in the lap of the mountains and from here this trek is only a few hours. If you want to trek more than a day from here, then the Lamkhaga pass can also reach Gangotri.
The road will be so beautiful that it will not feel like going back from there. How to reach Chitkul The nearest railway station and airport is Shimla. It is easier to go through Shimla and the Manali road can prove to be a bit difficult. On the way to Manali, you have to go beyond Rohtang Pass. If going on the way to Shimla, you can either take a private cab which will be a bit expensive or you can go via bus. This method will be easy. You will have to travel by bus to Sangla. Every day a bus runs from Shimla to Sangla.