Interesting
Monkeypox virus enter in Asia, Nations are alert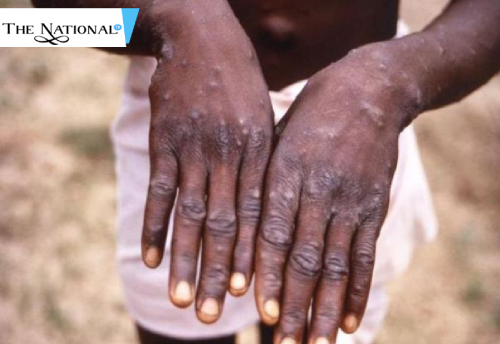 Recently, in Singapore a case of Monkeypox virus has been reported. It is worrying news for all East South Asian countries because a first case has reported in this region.The disease mostly occurring in Central and West Asia. Singapore health ministry is taking serious step after that and the Nigerian citizen has been isolate from society.
Monkeypox virus is followed by a rashes that forms blisters and crests on skin and swelling. During attacked of virus fever and body toughness felt by patients. Its symptoms are appear similar to chickenpox but it may not reason of patients death like chickenpox. Monkeypox mainly attacks on DNA through which its grow all the body
According to World Health Organization(WHO) ,Monkeypox virus is zoonotic virus ,which mostly transmitted to people from various animals such as rodents and primates but has limited spread through human-to-human transmission. There is no specific treatment or vaccine available although prior smallpox vaccination highly effective in preventing Monkeypox as well.
Human Monkeypox was first identified in 1970 in the Democratic Republic of Congo in the region where smallpox was eliminated in 1968. Since then,majority of cases reported in rural,rainforest regions of Congo Basin and Western Africa. In spring of 2003, Monkeypox case were confirmed in the United State America, It was first reported occurrence of the disease outside of the African continent.
Why its called Monkeypox? Its is the virus.It was first identified in 1958 amoung the laboratory along the body of Monkey after that its called 'Monkeypox'. Most of case are reported in Nigeria in several years.
Read More Latest Bollywood Movie Reviews & News
Read More Sports News, Cricket News
Read More Wonderful Articles on Life, Health and more
Read More Latest Mobile, Laptop News & Review
-----------------------------------------------------
Today's Trending Videos
Join Us on Youtube: Subscribe Our Channel Now