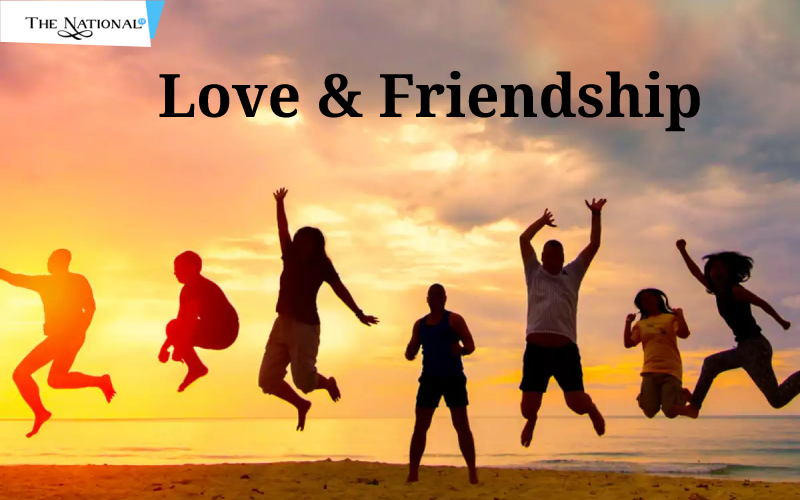 Love! A word used by everyone, a word used in different contexts, also found in books and newspapers-God's gift to man to make life worth living. There are various kinds of love: another's love for her child, a brother's love for his sister, a husband's love for his wife, citizen's for his country, and many others. We are concerned here with the love which begins in the hearts of a boy and girl, who develop a friendship to unite themselves for life. The human heart needs understanding and affection. For this reason, God gives us people who will love and understand us. This love and understanding then lead to friendship.
Friendship is an art that brings kindness, sacrifice, and sympathy on the part of each other. True friendship lies in serving each other in times of need. A true friend takes over his friend's troubles and is quick to rejoice with him when he has a stroke of good fortune; he fights and battles for his friends in times of need; never gives out secrets and problems told to him in confidence; instead, he shows him the way out of difficulties. True friendship is based on natural understanding. It helps friends to live a good and happy life; it brings harmony between the lives of the two parties, thus enabling them to agree to the decision each takes; it is based on self-sacrifice and hence there is always a policy of giving and take. In this storm-tossed world, friendship gives us respite. Friendship can be ordinary or special. Ordinary friendship is usually found between a girl and her girlfriend, or a boy and his boyfriend. It is a pure and simple friendship. They like each other, help each other, and enjoy each other's company.
In case of some misunderstanding, they are prepared to forgive and forget. But a time comes in the life of a boy or girl when they find that ordinary friendship is not sufficient for their needs. They began to look forward to the company of the opposite sex. This could lead to a special friendship. The simple friendship between two persons of different sexes is almost impossible because mutual attraction intervenes and gives rise to a special attraction. It is difficult to restrict this friendship to the ordinary kind. If a teenaged boy and girl are really interested in each other, then it is good for both of them to learn each other's internal qualities and to learn to dominate the impulses of the heart with caution and discretion. A good relationship is that which gives only good fruit. It is good if it keeps within the limits of God's law. Therefore we should start with God and be guided by him. if your love is in harmony with God's law, cultivate it with joy and peace. Never do anything you have to hide or your conscience says is wrong.
Read More Latest Bollywood Movie Reviews & News
Read More Sports News, Cricket News
Read More Wonderful Articles on Life, Health and more
Read More Latest Mobile, Laptop News & Review