Interesting
Goddess Lakshmi Gets Angry: Avoid Doing Things in the Evening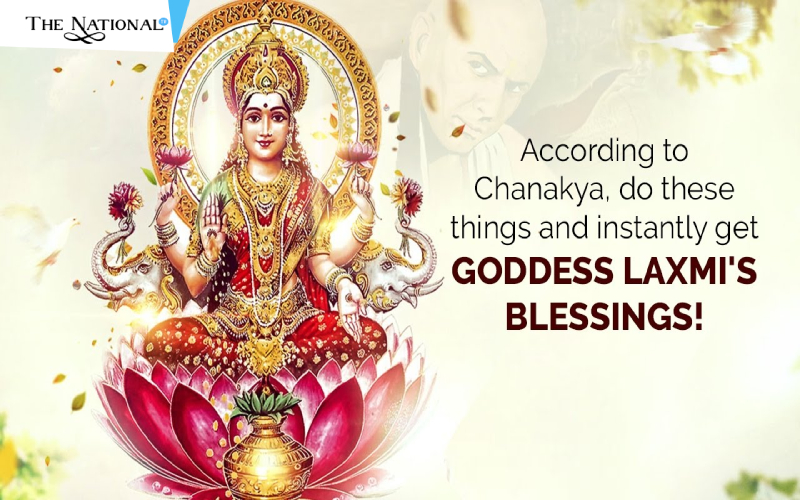 The mother is worshiped to please Lakshmi, the goddess of wealth. On Diwali too, people start cleaning the houses a month before the arrival of Goddess Lakshmi. Maa Lakshmi is pleased with her devotees and gives them the blessings of wealth and splendor. It is said that a person who is not pleased with Goddess Lakshmi has to face a lack of money. There are some beliefs in which it is said that Mata Lakshmi gets annoyed by doing these works in the evening or at night. So we should not do these things.
Let's know about these things:
1. It is said that milk or curd should not be given to anyone in the evening or at night. It should be kept in mind that in the evening you can buy them from outside and bring them into the house, but do not give them to anyone outside the house. Mother Lakshmi gets annoyed by doing this.
2. Just as you clean the house before worshiping in the morning, similarly, in the evening, sweep before the sun sets in the house. Keep cleanliness in the house even in the evening. Especially never leave dirt on the main gate.
3. One should sleep at night only after cleaning in the kitchen. Do not leave false utensils at home at night. Keep in mind that the kitchen should be completely clean.
4. Due to the grace of Mother Lakshmi, we have also received food. Therefore, never disrespect food. Also, one should never give up eating, this annoys mother Lakshmi. Due to which there is a decrease in wealth and wealth in life.
5. In addition, it is also said that in the house where women are insulted, Lakshmi does not live. Therefore, women should always be respected. Apart from this, Goddess Lakshmi Ji should be offered as a sweet in the evening in the house.
Read More Latest Bollywood Movie Reviews & News
Read More Sports News, Cricket News
Read More Wonderful Articles on Life, Health and more
Read More Latest Mobile, Laptop News & Review