Interesting
Businesses Thriving in COVID-19 | Insurance Companies | Pharmaceuticals | The National TV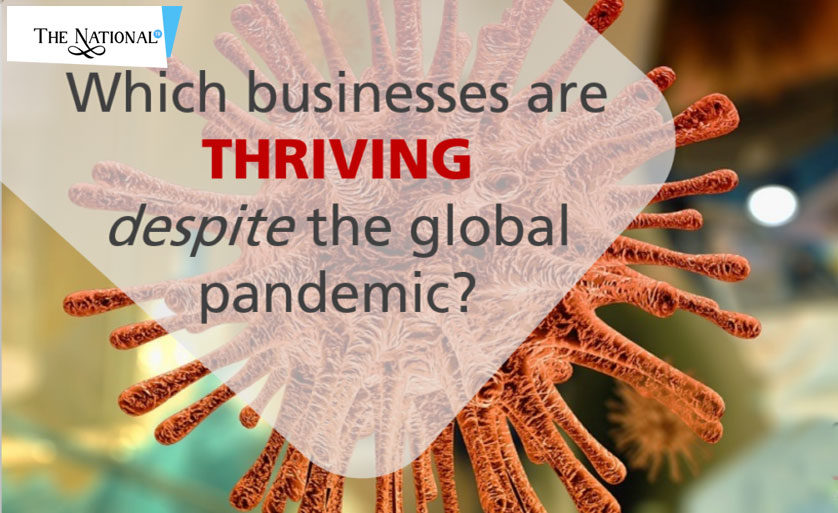 The economy all across the world has fallen down massively. Every country is going through an economic crisis and in such times the businesses are going through great losses. There is recession around and many companies like Uber, Zomato, Swiggy have fired some percentage of their employees along with a cut in salary pay as well. This is because of the lockdown due to COVID-19. In such a scenario big companies are going in losses and are running out of money to pay to their employees. However, there are few companies that have generated huge profits from this crisis as well. It is seen that the following businesses have been highlighted during a pandemic and have managed to earn profits.
Insurance Companies: With the ongoing situation of COVID-19 all across the world, people have soaked in the fact that life is unpredictable and thus anything can happen anytime and anywhere. Therefore, people have started heading to insurance schemes, and the rate at which people are taking health insurance and life insurance is being doubled. According to the business reports, insurance companies have seen a 25% rise in their profit-making. You might observe that these days insurance companies have doubled their advertisements and you might be seeing more insurance schemes advertisement on your television sets.
Pharmaceuticals: This is a business that has seen more influx during COVID-19. People have become more conscious about health and immunity that for every illness they rush to chemists to buy medicine. Earlier, people usually avoided medicines for the common cold or little fever. They used to take some home remedies and took medicines only if that illness prolonged. But now people have become more and more conscious and take medicines for common cold and hay fever as well. The industry has seen around 9 to 12% increases in profits. Also, after the pandemic, this business will boom because now the pharmaceutical companies will sell expensive medicines in the name of building immunity and getting fit.
Online video conferencing apps: With the onset of lockdown, all things have gone digitized. From business meetings to class teaching, from political meetings to press conferences, from friend's reunion to family gatherings and even weddings have taken platform of video conferencing. Thus, online video conferencing or video chat apps like Zoom, Google Meet, Teams, Skype, Google Duo etc. all have seen major traffic during these times and have earned huge profits from it. Also, online classrooms like Google classroom have seen huge rise in their usage. Thus, this business is climbing the steps of profits during pandemic.
Thus, these businesses have thrived during lockdown and are supposed to be a thriving way ahead in the near future as well.
Read More Latest Bollywood Movie Reviews & News
Read More Sports News, Cricket News
Read More Wonderful Articles on Life, Health and more
Read More Latest Mobile, Laptop News & Review