Health
Why Is Protein Important In Diet?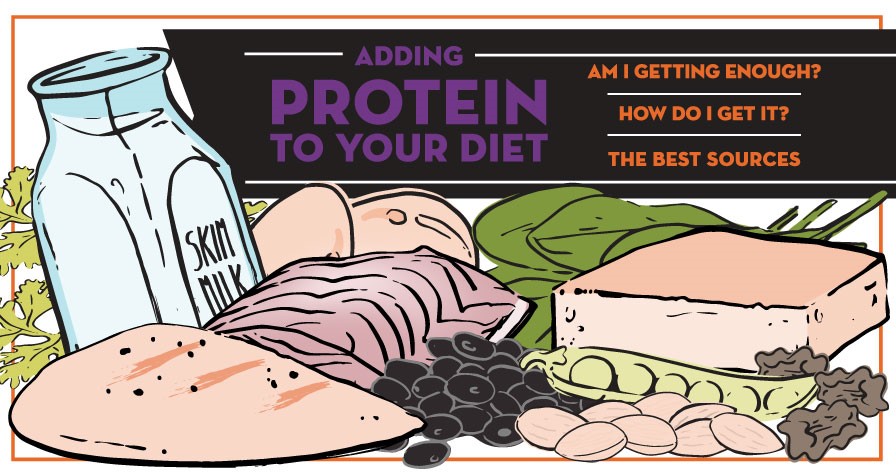 Have you ever given a thought to why is protein important in your diet? While you may watch your calories, sugar, and salt intake, you should also make sure you are ingesting enough protein. It plays a key role in the creation and maintenance of every cell in our bodies. It fuels our cells and powers our bodies.
Proteins are the building blocks of life. Every cell in the human body contains protein. The basic structure of a protein is a chain of amino acids. It is also considered a "macronutrient," meaning that you need relatively large amounts of it to stay healthy.
You need protein in your diet to help your body repair cells and make new ones. Protein is also important for growth and development in children, teens, and pregnant women.
It is important for individuals to consume protein every day. Daily protein intake plays a role in keeping your cells in good shape and should be part of your daily health maintenance plan. Unlike carbohydrates and fat, your body does not store protein, so it has no reservoir to draw from when you're running low. Protein bars and shakes are a great way to supplement your diet to ensure you're getting the right amount of protein.
Why your body needs protein?
Here are five compelling reasons why you should make sure you are getting enough protein every day:
1. Build: Protein is an important building block of bones, muscles, cartilage, and skin. In fact, your hair and nails are comprised mostly of protein.
2. Repair: Your body uses it to build and repair tissue.
3. Oxygenate: Red blood cells contain a protein compound that carries oxygen throughout the body. This helps supply your entire body with the nutrients it needs.
4. Digest: About half the dietary protein that you consume each day goes into making enzymes, which aids in digesting food, and making new cells and body chemicals.
5. Regulate: Protein plays an important role in hormone regulation, especially during the transformation and development of cells during puberty.
One may consider the food sources for getting enough proteins in his/her body. Here is a list of food sources one may consider looking upon:
Protein foods are broken down into parts called amino acids during digestion. The human body needs a number of amino acids in large enough amounts to maintain good health.
Amino acids are found in animal sources such as meats, milk, fish, and eggs. They are also found in plant sources such as soy, beans, legumes, nut butter, and some grains (such as wheat germ and quinoa). You do not need to eat animal products to get all the protein you need in your diet.
Amino acids are classified into three groups:
Essential

Nonessential

Conditional
Essential amino acids cannot be made by the body and must be supplied by food. They do not need to be eaten at one meal. The balance over the whole day is more important.
Nonessential amino acids are made by the body from essential amino acids or in the normal breakdown of proteins.
Conditional amino acids are needed in times of illness and stress.
How protein can help you stay in shape?
Eating high-protein foods has many fitness benefits, including:
Speeding recovery after exercise and/or injury

Reducing muscle loss

Building lean muscle

Helping maintain a healthy weight

Curbing hunger
Also, Protein plus fiber keeps us full longer, which means you don't feel the urge to eat as often. This helps keep weight down while fueling our cells with the right nutrients they need.
Read More Latest Bollywood Movie Reviews & News
Read More Sports News, Cricket News
Read More Wonderful Articles on Life, Health and more
Read More Latest Mobile, Laptop News & Review