Health
Do the bones really strengthen when you drink milk?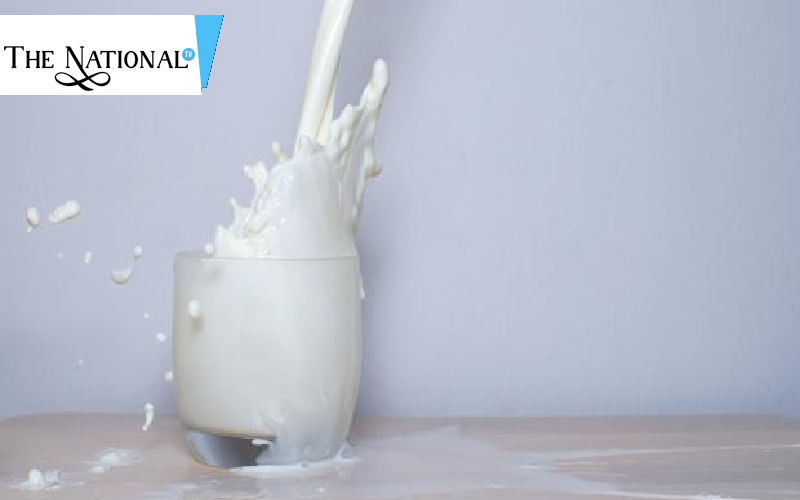 Many of us have been told in childhood that they should drink milk for strong bones. This sounds true even in hearing because calcium is found in milk which is beneficial for mineral found in bones. But it is equally complex that the relation of bone strength to drinking milk seems as simple as it is. To understand the relationship between milk and bones, in year 1997, Howard University conducted a research on 77,000 female nurses. The studies of these women were studied for 10 years. Researchers found that women who drink milk once or less once a week and drink milk three or more times per week, there was no difference in the number of fractures of both the bones. This team did one such study on 3 million 30 thousand males.
And here also there is no effect of drinking milk when fracture of bones. In 2015, a New Zealand team conducted a trial to understand this effect of milk. In which some foods containing calcium elements were added to the diet of some people. This team also reviewed the same old 15 studies and found that calcium has been affected by calcium for two years but after two years there is no major difference between the bones from milk with the time. Calcium supplements are also used for the supply of calcium in the body, but there are risks of their long use. The New Zealand team also made 51 other trials to understand the effect of calcium supplement. It came to light that the strength of the bones also stops after one or two years. These calcium supplements can only reduce or prevent the loss of bone mineral with increasing age. When these countries were studied by other countries, they calculated the quantity of calcium separately in the daily diet. For example, in America, the amount of calcium in the food market doubled twice in comparison to the UK and India.

Every day a person is asked to drink 227 ml of milk in the United States. In the year 2014, two new studies came out, according to which the milk is beneficial for us and how much it does not benefit people who drink three glasses or more milk in the day, it does not benefit them, but it can be harmful. In 1987 and 1997, the University of Sweden's Uppsala University and the Karolyska Institute gave some people a questionnaire related to the consumption of milk in their diet. In the year 2010, the mortality rate of these people was studied, it was found that people who drink a glass of milk every day, the incidence of breakdown in their bones also came to light and their death too was also quick. The average of the use of their milk was asked by the participants of the Swedish studies. In such a way, these people only mentioned in the questionnaire how much of their milk they take, but there is also a lot of use of milk in the food. These studies have clearly stated that there is a need to double-check the data before advising any diet.
According to the study which is coming out so far, if you drink milk then it is fine. It is possible that its effect on the bones. But there can be other ways of bone strength. Exercise and vitamin D can be a better option for strengthening bones. For this you can take sunburn, vitamin D supplement can be taken in the cold days.
Read More Latest Bollywood Movie Reviews & News
Read More Sports News, Cricket News
Read More Wonderful Articles on Life, Health and more
Read More Latest Mobile, Laptop News & Review
-----------------------------------------------------
Today's Trending Videos
Join Us on Youtube: Subscribe Our Channel Now