Health
Top Benefits of Vitamin-E Capsule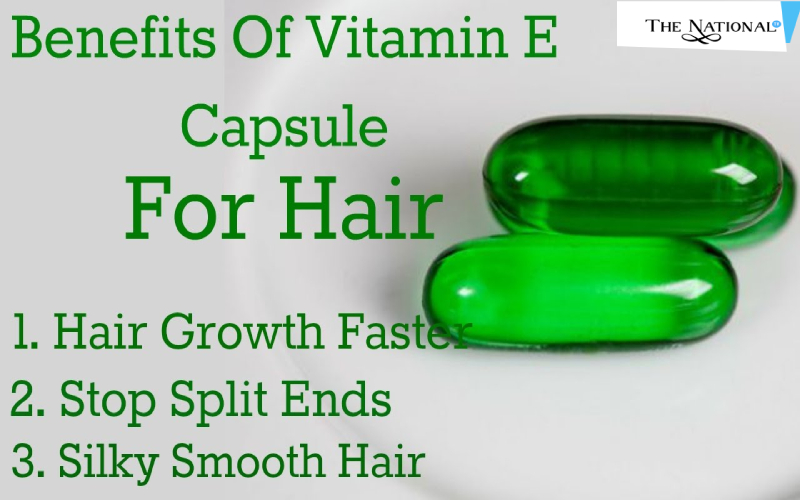 These days we can see the benefits of vitamin E capsule everywhere on youtube, some blogs, etc. Though I have found some amazing benefits of vitamin E for my readers. Vitamin E is good for both hair and skin. It can be consumed as per doctor's prescription. Vitamin E is enriched with antioxidants. It helps in reducing the chances of cancer.
Some major benefits for hair:
1. Prevents hair loss: It helps in preventing hair loss. the major problem got sorted right. It is most commonly used in many of the hair oils and hair masks. As mentioned before it contains antioxidants that help in controlling stress hence it prevents hair loss.
2. Improve scalp circulation: Vitamin E helps in increasing blood flow. It improves scalp circulation and helps in new hair growth. Also helps in increasing hair follicles.
3. Balance oil production: It is known to provide hydration and moisturization to the hair. It also acts as a protective barrier on the skin surface. It locks down the moisture in the hair and balances its oil production.
4. Add shine: Vitamin E is best known for adding shine and repairing the damaged hair. Hair looks frizzy and damaged when it loses its moisture so vitamin e keeps the hair moisturized. Hair has a fat protective layer outside the hair, which protects the hair from getting damage and bring back shine.
Hair Mask: Take 2 vitamin E capsule 1 spoon almond oil 1 spoon coconut oil 1 spoon castor oil combine altogether and massage your scalp well. Leave for an hour and wash off using mild shampoo 2 vitamin E capsule 2 eggs 2 tsp almond oil Combine together and massage scalp. Wash off with mild shampoo after 20 minutes. Some major benefits for skin,
1. Moisturise Skin Vitamin E is the best for the skin you can ask for. It helps in brightening the skin and make you look younger and also tighten the skin. It prevents dryness, flaking, and Itchiness.
2. Prevents sunburn Researches has proved vitamin E helps in inflammation and prevents sunburn. Vitamin E helps in relieving the burning sensation.
3. Prevents Wrinkles Vitamin E can help you from aging. There are chances of getting wrinkles and fine lines for those who have dry skin. So Vitamin E helps you from that too.
Face Mask: 2 vitamin E capsule 1 spoon honey 1 spoon milk. Mix all together and apply the skin and leave it for 20 minutes and wash off. Good for drying skin and keeps your skin moist. Papaya ( A slice) 2 vitamin E capsules 1 spoon honey. Mix all together and apply the mask all over the face and neck leave it for 20 minutes and wash it off helps in getting glowing skin. Papaya has special property helps in whitening skin, honey keeps skin moisturized. Vitamin who helps in nourishing the skin. So if you are stepping out for a party or any wedding function apply the mask and leave as you get glowing skin and you can shine at the party.
Read More Latest Bollywood Movie Reviews & News
Read More Sports News, Cricket News
Read More Wonderful Articles on Life, Health and more
Read More Latest Mobile, Laptop News & Review