Health
MAY 31: World No Tobacco Day; Let not your lungs corrode!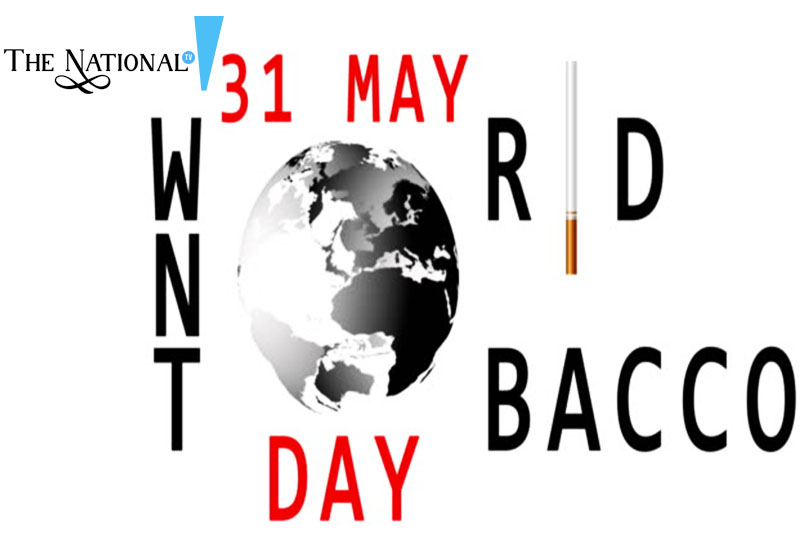 Anti-tobacco day is observed every year on May 31 across the world and this year the focus is on "Tobacco and Lung Health". The campaign is expected to increase awareness on the negative impacts that tobacco has on people's lung health, from cancer, asthma to chronic respiratory problems. The campaign also serves as a call to action, advocating for effective policies to reduce tobacco consumption and engaging stakeholders across multiple sectors for the cause of encouraging tobacco consumption control.
The Tobacco consumption leads to huge numbers in India and are a big challenge as always o bring down the tobacco consumption levels in the country. However, WHO has unleashed in its study that Indian stats about tobacco consumption have come down and optimistically seem to be improving in near future. However, despite of few improvements, according to W.H.O, more than half of adult Indians did not know smoking can cause stroke. The Global Adult Tobacco Survey 2 (GATS 2), released by the ministry of health and family welfare in June 2018, every third adult in rural areas and every fifth adult in urban areas uses tobacco in some form or the other. The survey revealed that 28.6% (266.8 million) of adults aged 15 and above currently use tobacco in one or the form. This highlights that the tobacco consumption habit in India begins right from teenage. Among the adults 24.9% (232.4 milion) are daily tobacco users and 3.7% (34.4 million) are occasional users.
The consumption of tobacco in India is mainly through khaini, tobacco, lime mixture and gutkha which is consumed by every ninth adult (11.2%). The other that tops the list of consumption is beedi, smoked by 7.7% of adult Indians. Guthka, areca nut mixture ranks third (6.8%) and betel quid with tobacco measures to rank on fourth no.(5.8%). The tendency of tobacco use among men is 42.4 % whereas in women it is 14.2%, according to the survey reports.
Apart from tobacco direct consumption, passive smoking is also similarly dangerous as the direct one. According to the studies, passive smokers also build same intensity problems as the direct ones. Passive smokers are generally non smokers but they are called passive as they indirectly consume the smoke which is released through cigarettes used by the direct smokers. Smoking and tobacco use is extremely harmful for the body as it causes large numbers of deaths in India. Tobacco use is one of the top reasons for increased mortality and morbidity rates in the country. On this world tobacco day, one must pledge not to consume tobacco and also not let anyone does it. For Tobacco Kills and Corrodes you Beneath!
Read More Latest Bollywood Movie Reviews & News
Read More Sports News, Cricket News
Read More Wonderful Articles on Life, Health and more
Read More Latest Mobile, Laptop News & Review
-----------------------------------------------------
Today's Trending Videos
Join Us on Youtube: Subscribe Our Channel Now