Cricket
Arrest warrant for Mohammad Shami, charges on domestic violence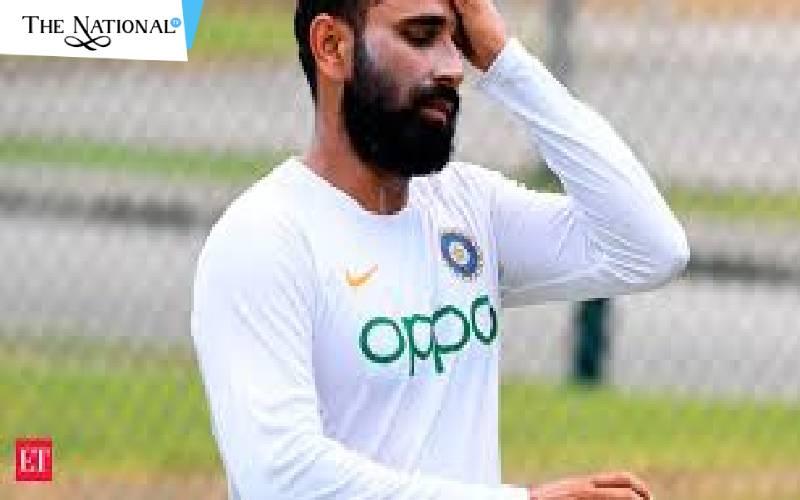 2 September 2019, Kolkata: An arrest warrant was issued today on Indian pacer Mohammed Shami and his brother Hasid Ahmed by the Alipore court for domestic violence and accusations are leveled by his estranged wife Hasin Jahan. The court of Additional Chief Judicial Magistrate, Alipore, gave the 28-year-old speedster who is now with the Indian team at West Indies has 15 days to surrender and apply for bail. The warrant was issued only because Shami did not even bother to appear once right after the hearing had begun. this warrant is all set to be implemented right away.
The arrest warrant came around six months after the police filed a charge sheet against the celebrated Indian cricketer under Sections 498A (domestic violence) and 354A (sexual harassment) of the Indian Penal Code. Hasin Jahan who had filed a police complaint on domestic violence against the cricketer and four of his family members. The allegations also included rape by Shami's elder brother, murder attempt and physical abuse. However, the police dropped these three allegations while framing the charge sheet.
The news gained utmost publicity, when Hasin Jahan, a former model, took this entire matter to Facebook accusing him of domestic violence and extra-marital affairs with several other women. But amidst all these Shami made a strong comeback in ODI fray keeping every personal issue aside right before the world cup and he displayed his sheer dominance and skills, bagging 14 scalps in just 4 games in the mega event held this year in England. In his ongoing test match, he reached the landmark of 150 test wickets. So the thing to wonder is what lies ahead in the fate of ace India pacer, when he is at the peak of his career. Will there be any light at the end of the tunnel for him? Only time will say. We all wish that the truth wins at the end of the day.