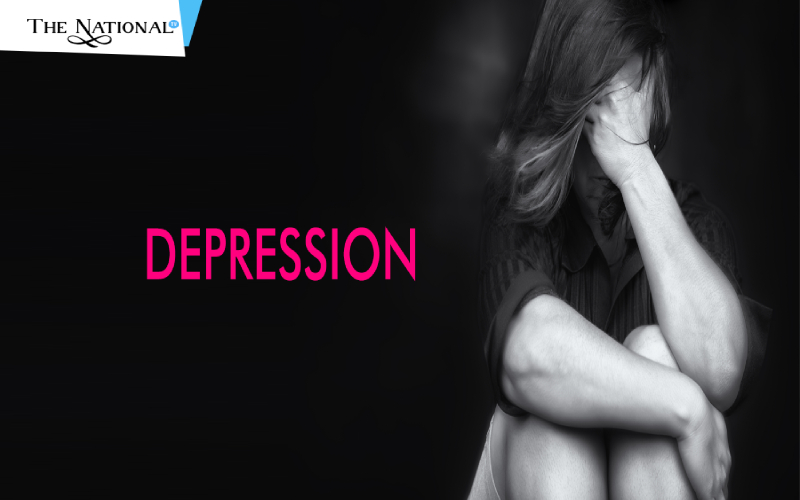 Depression is a mental illness which is suffered by all the age group people but mostly teenagers. In other words, depression is also known as severe sadness or sorrow a person suffers or severe unhappiness a person feels. Teenagers often lead to depression if they face rejections in life or are disappointed by some things in their life. Depression may lead to many other things. People think that they can never come out of depression but that's not true. You can always overcome depression. If you are depressed it's not your fault, if you are depressed it's because you come across in a phase where you feel terribly sad or terribly disturbed because of something you lead to depression.
Depression often leads people on a wrong path which they never wished off. At times it's too late when nothing can be done and a wrong step is taken but it is never too late to try changing things and to begin something new. Teenagers are often depressed because of the mental pressure they have because of studies and the career they have to choose. At times being with the wrong people and leading towards wrongdoings lead teenager towards depression. Parental pressure also leads to severe depression. How you would question? I have an answer to it. Parents often force their children to choose a career as per their wish and will but not what the child wants.
Also putting too much of pressure on the child for scoring well and for achieving good grades lead to teenagers facing mental depression if they do not come up to the expectation of their parents, they think they have disappointed them and could not to do what they parents wished. If you are a teenager and you have an unhealthy relationship with your partner and your relationship is and on and off thing, it might lead one of the partners towards depression. If you are very attached to your partner and if your partner leaves you, you end up staying alone, reserving yourself, not eating, being sad and being in pain and sorrow and in the end, it leads to depression. And then depression leads to many other things like suicide, isolating yourself and many other things.
Depression is more commonly found in a woman than a man. You lack joyfulness and happiness and you have lost interest in things you really liked at a point of time. The causes of depression is never been fully understood because it is sometimes genetic, sometimes biological, sometimes psychological or environmental. As I mentioned it earlier depression is mostly found in teenagers or people who are in between of their teenage or adulthood. They get irritated very easily and are angry out of a sudden. At times it's to difficult to handle because you never know what would happen next. It never too easy. As a parent, it is very difficult to handle this kind of behaviour without knowing the reason why is it happening and what is the cause behind it. At that age teenagers often end up not talking to their parents as here is generation difference and thinking differently.
But I really think as an eighteen-year-old that is really not a solution. You would end up doing something wrong if you do not share the problem with anyone. If you really start being depressed it would be really hard for you to overcome it alone. No one overcomes depression alone because it is very hard. I have been at a phase where was depressed for six months after I lost my best friend because of cancer and it is true that you can never get over it alone. I went for counselling for almost six months to get over depression and it really helped and now I am here. Being in depression is never good because your mind would flow with negative thoughts and negatives things which you might do. You would not speak anything positive because all you would think is negative things and thoughts.
Even if you try to think good you would not be able to because your mind would be blocked with negativity. As I have been there at a point of time it just becomes easier if you talk about it to someone close or to someone elder it might just help you and might make you feel a lot better. It is never too late for something but yes that is one of the solutions I personally suggest a teenager who is depressed or who is mentally disturbed. There are many ways to express yourself if you feel uncomfortable to talk to someone face to face write them up a letter about how you are and how you feel. That might help you and you would be comfortable to share your pain with another person and it might just do better to you.
If you are a teenager and you are depressed and you are if you are reading this blog, share your problem or pain along with either of your parents who you are close to. If that does not work if you have a counsellor in your school or college try talking to them once they might just you something better. If you require more help you can always approach doctors for further help. Depression is not something you should be scared of. Some times every second person is facing depression or has faced depression once in their life. It is never too easy to fight back with it. You do get weak at a certain point of time or you might just want to give up the fight but someday you would just win over it. It is just a fight you cannot do alone and you need someone who you trust enough to understands your problem and is ready to listen to you and help you to recover.
It's nothing bad in the end it's just a phase everyone faces and you will be fine once you are over the phase.
Read More Latest Bollywood Movie Reviews & News
Read More Sports News, Cricket News
Read More Wonderful Articles on Life, Health and more
Read More Latest Mobile, Laptop News & Review