Environment
Cambodia Accuses Environmental Activists of insulting the King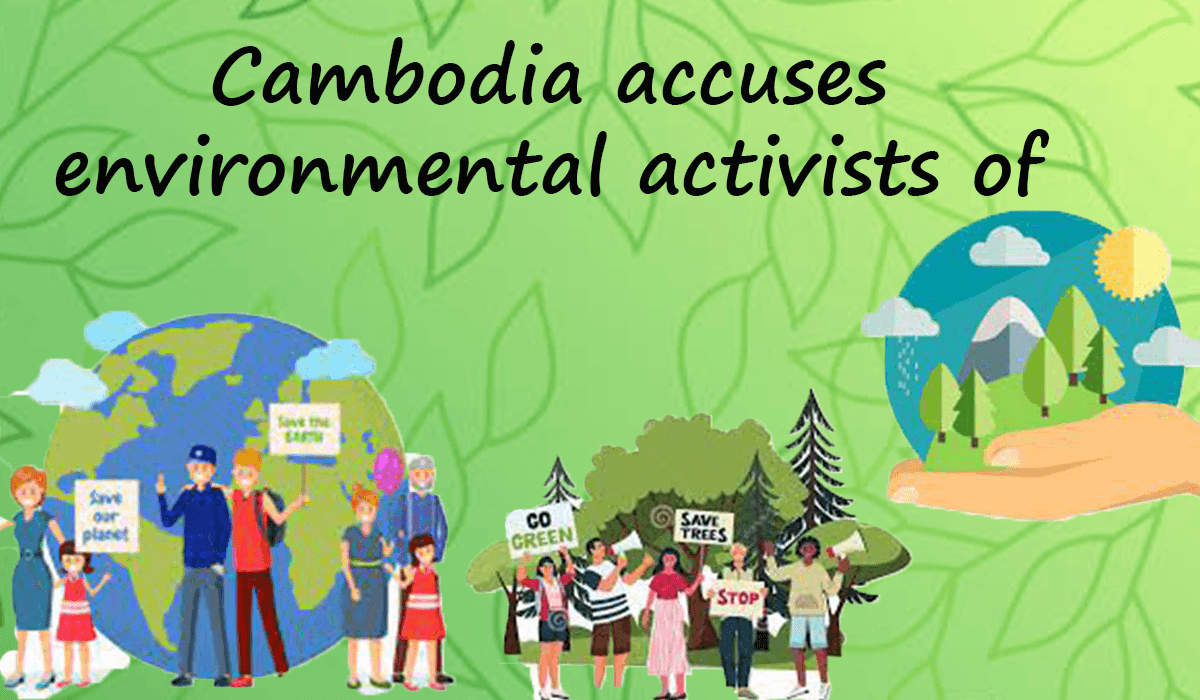 A Cambodian court has charged three environmental activists with plotting to overthrow the government and insulting the king. Members of Mother Nature have been arrested after it was reported that the waste was dumped on the Tonle Sap River in Phnom Penh.
Cambodian anti-emperor law is relatively small, and it is unclear how activists did this. All three face five to ten years in prison. The prosecutor told Reuters that "evidence gathered by the police was insulting to the king." However, they did not fully explain how the law was broken. Critics have warned that the law - introduced in 2018 - will be used as a tool to silence opponents.
The activists are Sun Ratha, 26, Ly Chandaravuth, 22, and Yim Leanghy, 32, all Mother Nature activist groups. According to the Cambodian Center for Human Rights, they were arrested on June 16 while dumping waste in the Tonle Sap River near the royal palace. "The Cambodian government has always targeted Mother Nature Cambodia," Naly Pilorge, director of the human rights organization Licadho, told Reuters. "The heinous crime of 'conspiracy exacerbates this.' Founder of Mother Nature Alejandro Gonzalez-Davidson, who was exiled in 2015 after criticizing controversial dam plans, was charged with non-existence.
Last month, three other activists linked to the group were sentenced to between 18 and 20 months in prison for organizing a march towards the capital's flooded lake. Both Swedish and American diplomats have condemned the allegations. "I move extremely disheartened to learn of the constraints of other teen activists throughout the world," said U.S. Ambassador Patrick Murphy. "Recording down pollution is a governmental purpose, not a terrorist one.
We urge the authorities to be accountable to their citizens, not to silence them. "The Cambodian government has stepped up its efforts to shut down peace activists calling for environmental protection," said Phil Robertson, Asia's deputy director-general for Human Rights Watch (HRW).
"The governments of the United Nations, the United Nations team, and international donors must urge Cambodian authorities to withdraw their baseless allegations against environmentalists and publicly condemn any conflict in the war for peace."
"Cambodian courts close to politics say the accused environmental activists have no chance of a fair trial," he added. Government spokesman Phay Siphan dismissed the allegations, saying the government was using the law.
Respondents should "get a great lawyer to deal with this matter in court rather of lying to the media," he said. Cambodia is a constitutional monarch, almost entirely powerful to Prime Minister Hun Sen, who has ruled the country for decades. A dictatorial regime is notorious for its relentless pursuit of criticism and controversy.