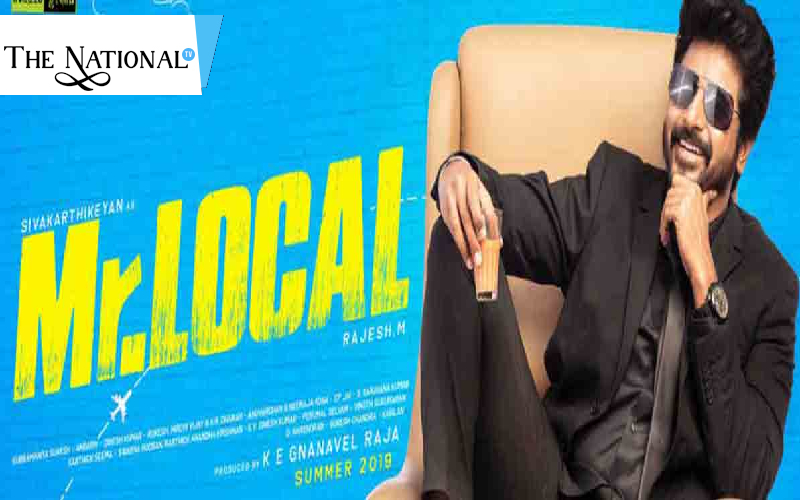 Sivakarthikeyan and Nayanthara's latest release directed by M.Rajesh has received scathing reviews from critics and audiences. Why is it so a film released with high expectations like Mr. Local bomb at the box office? Here are some reasons why Mr. Local tanked at the box office.
1. Absence of a coherent plot
Indian cinema especially South Indian Cinema wants fresh and new content. Mr. Local being inspired by the Rajinikanth starrer "Mannan" the novelty of the story i.e [a rich woman v/s a middle-class man] has been seen in various films. This resulted in a big jolt to the film which was seen in the trailer as well.
2. Stale Comedy
Rajesh films always have a kind of comedy which is hilarious. Films like Siva Manasula Sakthi, Boss engira Baskaran, Oru Kal Oru Kannadi are recognized as instant cult classics. But after the release of Azhagu Raja, all of his films have repetitive comedy tracks and unfunny jokes which irritate the audience to the core. This problem is evident in Mr.Local as well. With a lead like Sivakarthikeyan who has a great comic timing if the script and the writing is unfunny the actors and the comedians suffer.
3. Women Bashing and Misogyny
Again a recurring problem in Rajesh's films is that women bashing and misogynist ideas are given undue importance in the script. Jokes about the #MeToo movement and women bashing in the film resulted in public outrage from feminists, critics, and audiences who criticized Rajesh to make a joke on a sensitive issue like sexual harassment.
4. Insult to the LGBT Community
The biggest outrage Mr. Local faced especially after the Section 377 verdict is the portrayal of a transmale character in the film in a negative and pathetic way. Narayan Lucky's character Ashwin is shown as a sexist and misogynist transmale who is filth by his thoughts. The LGBT community in Tamil Nadu criticized Rajesh heavily for the portrayal of Ashwin.
Due to these problems and issues, Mr.Local tanked at the box office. Sivakarthikeyan whose next projects are with promising directors like P.S. Mithran, Vignesh Shivn, Pandiraj, and R. Ravikumar should be careful about his script selection and the kind he films he's working on.