Entertainment
Tanushree Dutta came forward with her being harassed case: #metoo movement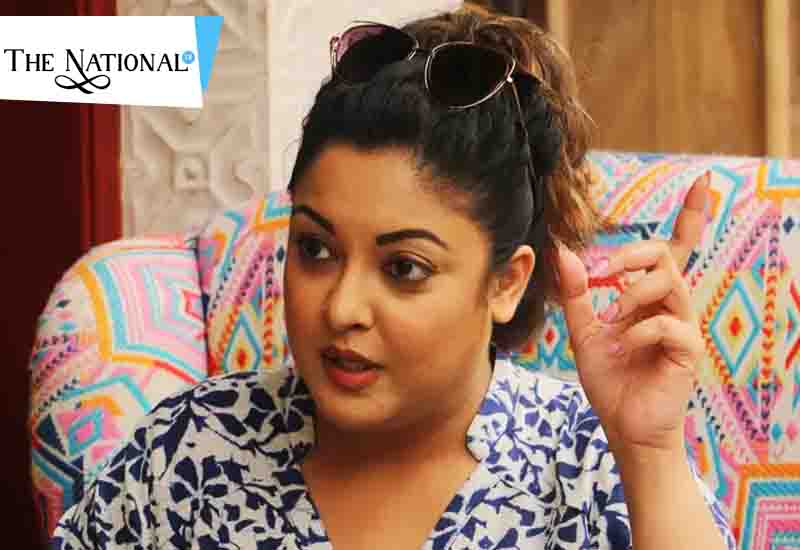 The actress Tanushree Dutta came forward with her being harassed case in Indian Film Industry that gave rise to many such noises and upbringing of a revolution where many faces came into limelight for either being harassed or harassing someone. The actress came down from London, stirring up the Indian Film Industry with the #metoo moments, speaking about getting harasses in the sets of the film 'Horn OK Please' in 2008.
The actress accused the veteran actor, Nana Patekar for allegedly harassing her, on the sets of the movie. Upon this, an FIR was lodged and investigation based upon the witness dawned upon.
After several months of the case being lodged, the Oshiwara Police station's report says, there were 15 witnesses they have taken the statements of from which not a single witness could evidently confirm the series of events described by Tanushree. Not one of them could elaborately confirm or place a strong opinion on the events stated by Tanushree, being true. Not even Daisy Shah, who was the assistant choreographer of Ganesh Acharya back then. She denied for having remembered any such event, saying she was not remembering the series of events happened a decade ago. The police have taken down the statements of more than 10-15 witness none of which could be of use.
Upon this, when Tanushree Dutta was asked, "Who are these 15 witnesses? Are they from my side or Nana's side? They are Nana's friends, then why will they corroborate my story. I don't need witnesses to prove that I was harassed." She further added, "We have faced a lot of difficulty in convincing witnesses to give their statements, as they are scared. So the people who know the truth are being hounded and replaced by fake witnesses who are speaking lies."
Read More Latest Bollywood Movie Reviews & News
Read More Sports News, Cricket News
Read More Wonderful Articles on Life, Health and more
Read More Latest Mobile, Laptop News & Review
-----------------------------------------------------
Today's Trending Videos
Join Us on Youtube: Subscribe Our Channel Now