Entertainment
Jennifer Lopez Talks About Who Would Be Walking Her Down The Aisle During Her Big Day With Alex Rodriguez!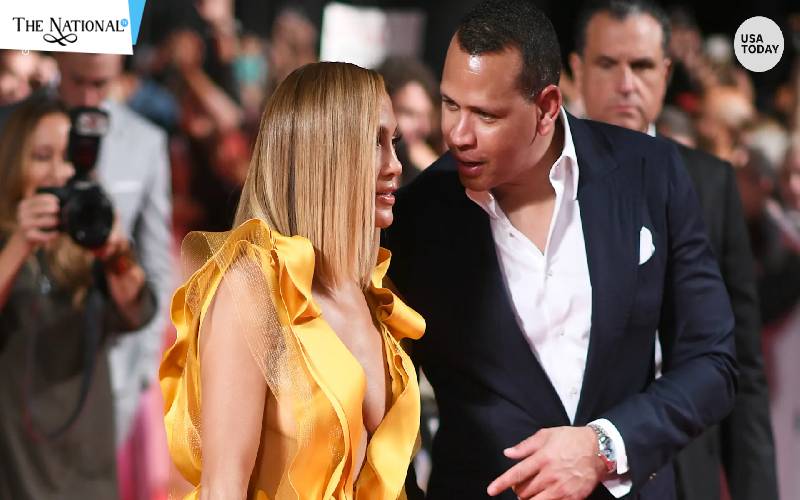 Jennifer And Alex Seem To Drop Small Hints Regarding Their Wedding!
The powerful and glamorous Hollywood couple Jennifer Lopez and Alex Rodriguez seems to drop little hints regarding their upcoming special day. The duo got engaged on March this year, is soon to tie the knot. Meanwhile, they haven't spoken anything regarding their wedding locations or desired outfits. But the duo has dropped some interesting points indeed.
Max To Walk His Mother Down The Aisle?
In a recent interview, Jennifer has talked about her 11-year-old son Max to walk her down the aisle. Meanwhile, she shares her son and twin sister with Marc Anthony who happens to her ex-husband. Talking about only this much, Lopez seems to say not a bit more.A few days back, Rodriguez himself seems to have given some hints regarding this upcoming grand event. He made it a bit clear that all that planning has been done by her would-be wife. "I got one clue for you all. One wedding clue. It's gonna be a long flight!"
Though according to Jennifer a particular date has not been fixed yet for the wedding and they are very much into fixing it. As she says, " We can't narrow it down yet." More interestingly, the ceremony would witness the arrival of the respective family members and the kids.Though the story was different in August. Then, Jennifer had confirmed her fans about the wedding location she has fixed through a series of Instagram Stories and pictures.
Sharing a video of a gorgeous beach with the vast spectacular blue ocean, she even tagged her would be better half in the post captioning "I do!". But as we can see from her recent reactions nothing has been finalized yet. We really need to wait with a bit more patience to see where this dazzling duo ties the knot.No matter what the location or the outfits or the timings are, all we wish is a happy marital life of the two, where they spend quality years in each others company!