Entertainment
Ashton Kutcher To Take A Dig At Ex-Wife Demi Moore In Cryptic Tweet After Her Infidelity Claims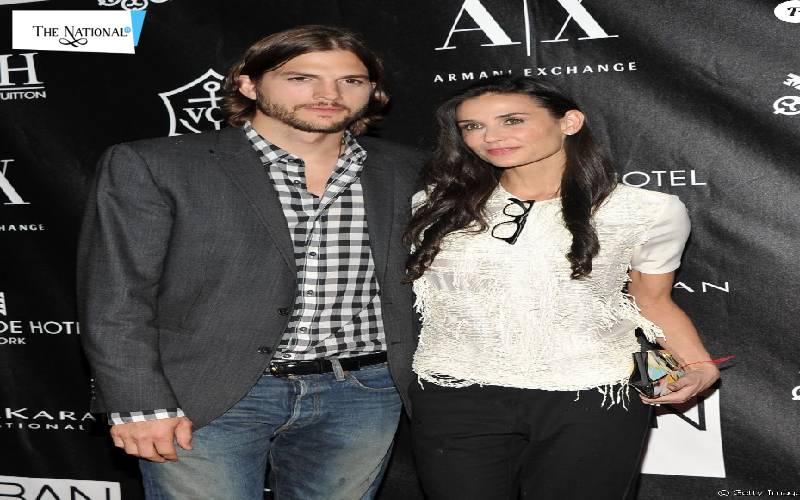 Ashton Kutcher Takes a Dig At Ex-Wife Demi
Ashton Kutcher's ex-wife, actress Demi Moor did create a buzz after splitting the beans regarding their marriage and spoke in a tell-all memoir called Inside Out. She also blamed Ashton Kutcher of using their participation in threesomes with the goal to "justify" his infidelity.
Ashton tweeted, "I was about to push the button on a really snarky tweet. Then I saw my son, daughter, and wife and I deleted it." Another tweet read, "Life is good -Larry Kutcher." In no time, the fans realized that it was indicated towards Demi. One of them wrote, "Demi is starving for attention. She should have the decency to keep personal business private." Fans unhappy reactions seemed clear with their multiple comments. Another user commented, "Don't respond to trash talk. More people love you and believe in you. Stay strong for Mila and the kids."
In an extract from the book which was published in The New York Times, Demi, wrote that dwelling with Ashton was "like a do-over". She was earlier married to Bruce Willis. She said, "I could just go back in time and experience what it was like to be young, with him much more so than I'd ever been able to experience it when I was actually in my 20s." She further added that she went along with the idea of threesomes because "I wanted to show him how great and fun I could be."
Kutcher is 15 years younger than Demi. They had a married life of eight years until their separation in 2013. In her memoir, Demi said, that the couple had introduced a "third party" in their relationship. She also added that Ashton used it as an excuse to justify cheating on her.
Ashton was rumoured to have an affair with Brittney Jones and Sara Leal. "Because we had brought a third party into our relationship, Ashton said, that blurred the lines and, to some extent, justified what he'd done," wrote Demi.
Ashton Kutcher is now married to his 70's Show co-star, Mila Kunis, and is the father of two children, Wyatt and Dimitri.