Entertainment
After coffee cup, people saw the hand grow back; game of thrones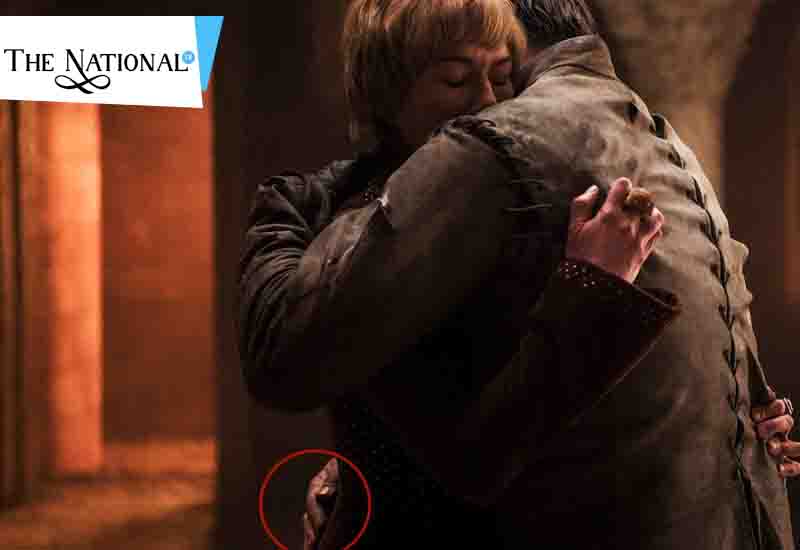 it did not take much time for the fans to notice the coffee mug being placed in one of the scences that air on the television. fans saw the cup and made alot of hilarious jokes about it. now in the latest episode they saw the hand of the jamie lannister grow back that was not supposed to be there.
The mistake was spotted during the fifth episode aired on Monday. "Jaime Lannister magically has his right hand, in last night's episode of #GameOfThrones… I imagine he needs that hand, to hold his Starbucks," tweeted a user @ChibsRSR along with a screengrab from the show featuring Jaime embracing Cersei. In the picture, Jaime's hand, which was brutally cut off in season 3, is clearly visible.
it did not take long for the people to spot the hand and viral that picture with various and hilarious memes that come along with it.
It did not take long for the picture to go viral with many fans coming up with hilarious reasons for the gaffe. While some wondered whether Jaime grew his hand back, others joked that he probably needed it to grab a cup of coffee.
Read More Latest Bollywood Movie Reviews & News
Read More Sports News, Cricket News
Read More Wonderful Articles on Life, Health and more
Read More Latest Mobile, Laptop News & Review
-----------------------------------------------------
Today's Trending Videos
Join Us on Youtube: Subscribe Our Channel Now