Education
CBSE class Xth results likely to release on 5th May,Class Xllth results declared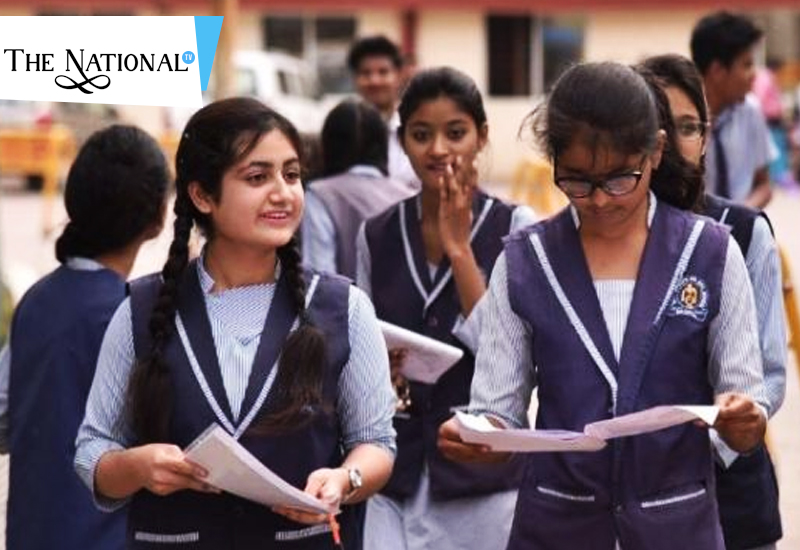 The CBSE announced class 12 results on 2 May,Thursday surprising everyone because there was no prior information about the date of declaration.Earlier, it was reported that CBSE would declare results of both Class 10 and Class 12 in the third week of May.
The move came after Delhi High court directed to declare results prior starting of undergraduate admissions to avoid hindrance in admission process.Two girls from UP scored 499, Hansika Shukla and Karishma Arora have topped the CBSE Class 12 results all India result.Girls have outshined boys with a pass percentage of 88.70 which is 9 percentage points more than that of boys' 79.40 per cent. Transgenders have passed percentage of 83.3 %.Over 31 lakh candidates appeared for the examination that was concluded on April 4.The Kendriya Vidyalaya Schools have performed all time best with the overall pass percentage of 98.54 per cent with an increase 97.8 per cent from last year.
With overall pass percentage of 83.4%,Thiruvananthapuram zone of Kerala has registered the best pass percentage 5th time also with 98.2 pass percentage.The Chennai region came second in pass percentage with 92.93 followed by Delhi region with 91.87.The class 10 result of Central Board of Secondary Education (CBSE) is likely to release on 5 May on its official website. According to CBSE spokesperson Rama Sharma, CBSE Class 10 result will also be a surprise as the CBSE Class 12 result was.Students can check cbseresults.nic.in and cbse.nic.in to check their results.Reports have suggested that evaluation process for answer sheets has been completed and thus result is likely to release the sooner than the expected date.Class 10 exams were conducted from 2 February to 29 March 2019 with 27 lakh candidates.
Last year,pass percentage for Class 10th exam was 86.07% and for the class 12th exam was 83%.