Cricket
India's new orange and blue jersey starts meme-fest all over internet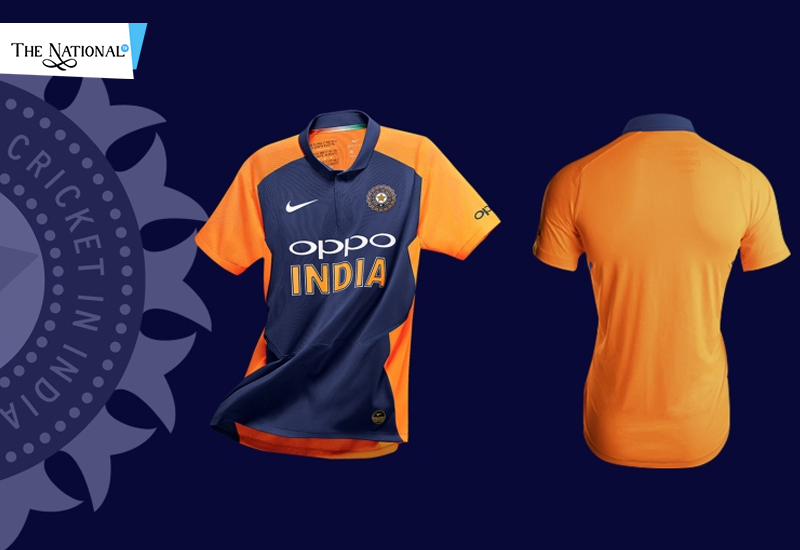 After much supposition,Board of Control for Cricket in India (BCCI)has finally unveiled the jersey for Team India. On Sunday ,Virat Kohli-led team will wear the new jersey in their #OneDay4Children game against England at the ICC World Cup 2019.Team India's 'orange jersey'with combination of darker blue got everyone talking online as the colour scheme of jersey matched many things and this caused a huge chatter across social media sites.
The new jersey led to many wondering if it's going to be #BleedOrange this Sunday instead of #BleedBlue while supporting the national team, who are currently in the second position on the points table. However, the jersey received mixed-reactions even good and bad online. While some thought the orange colour was for "rise of saffronisation" in the country, others thought it resembled the uniforms of staff at a petrol pump.Pictures of Kohli and Dhoni wearing the new jersey are trending online on all apps, with desi Twitterati coming up with hilarious comparisons with many things as an inpiration.
The following are the comments people twitted while seeing this new jersey
Dress is like same as Indian oil(Petrol pump dress)

Samne wali team ko saaf karne ke liye(Surf Excel)

जिसको भी भगवा जरसी से परेशानी हो वो आम खाना भी छोड़ दे यह भी भगवा है

#BleedOrange

#CWCUP2019

Even pictures of Bournvita were compared with jersey with caption close enough.